Do Not Take Your Best Sales People For Granted
Posted on Have Your Say: Leave a comment?
Ok, when the sales person started with your firm, you thought that he or she was a prodigy. You then invested the time and money to get the sales rookie up to speed. You eventually established difficult, yet achievable goals and quotas.
A Big Deal
Finally, the sales person began to hit the mark. The first few times that happened, you where ecstatic! You clearly demonstrated appreciation for the hard work and dedication of the sales person with congratulatory statements, awards and spiffs. When the sales person began to achieve the numbers, it was indeed a big deal, as you know the work it requires.
The Uncommon, Common Place
Then, after the sales person begins to hit the mark over and over, week in and week out, and even with you constantly raising the bar, you know you have a winner; a superstar.
When that understanding sets in, you must be aware that often you now begin to EXPECT RESULTS that are above the norm from this person. You begin to lose the excitement and appreciation you once felt. The sales person's uncommon sales results, now become a common occurrence.
The Thrill Is Gone
At this point, usually in sales meetings, the admiration and congratulatory recognition dissipates and it is simply the same sales star doing what he or she is expected to do. It becomes very easy to begin to take this person for granted.
Same Effort
You have to remember, that while the reaching that high-standard of achievement has become common place for the sales person, the effort and hard work remains. It is true that many parts of the sales process may have become easier and more routine for the sales star, continuing to deliver exceptional results, still requires exceptional effort.
Appreciate Every Drop
You have to take precaution about beginning to become lethargic in your appreciation of the achievements of those who constantly achieve. Usually management spends so much time working with and pushing those who fall short, that those sales team members that are exceeding, get little attention.
You must continue to pay attention to, recognise and truly appreciate the achievements of the superstar sales person just as if he or she achieved such success for the very first time.
Happy Selling!
Sean
Sean McPheat
MTD Sales Training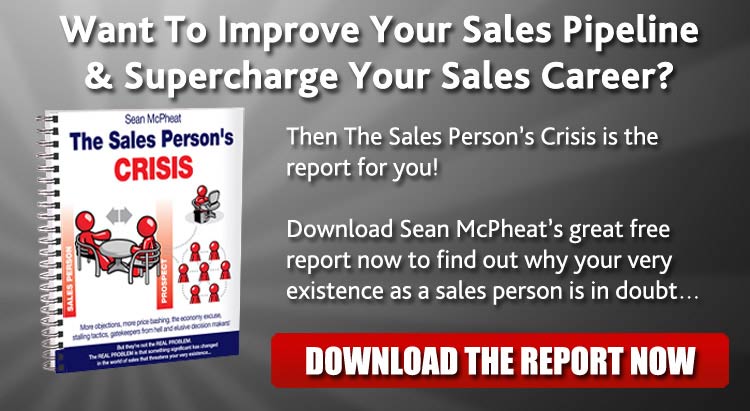 This entry was posted in MTD Water Cooler, Sales Management, Sales Meetings, Sales Motivation and tagged how to be top sales person, how to deal with a top sales person, motivating the top sales person, sales management, sales manmagment, Sales Motivation, Sales star, super sales person, top sales person. Bookmark the permalink.