How The Social Media Movement Has Changed The Face Of Selling
Posted on Have Your Say: Leave a comment?
I have spoken many times on this blog about how the sales process has changed, and that the modern day buyer now makes their purchasing decisions in a completely different way to their predecessors. Modern day buyers are much more sales savvy than before, and are able to find out everything they need to know to help them make a purchasing decision before they've even contacted a potential supplier or spoken to a sales person.
The sales landscape is changing, and sales professionals need to move with the times in order to stay on top. Talking you through all of the ways in which the sales process and the modern day buyer has changed, and explaining how you need to change the way you approach a sale with the modern day buyer in order to close more sales, could be very time consuming – so instead I thought I would give you a quick visual tour through the complexities of the modern day buyer's behaviour and show you the effect the Internet and social media has had on the traditional sales process.
Our infographic below will give you a whistle stop tour of how the Internet has changed the way that people buy, and show you exactly why we as sales professionals need to change the way that we sell.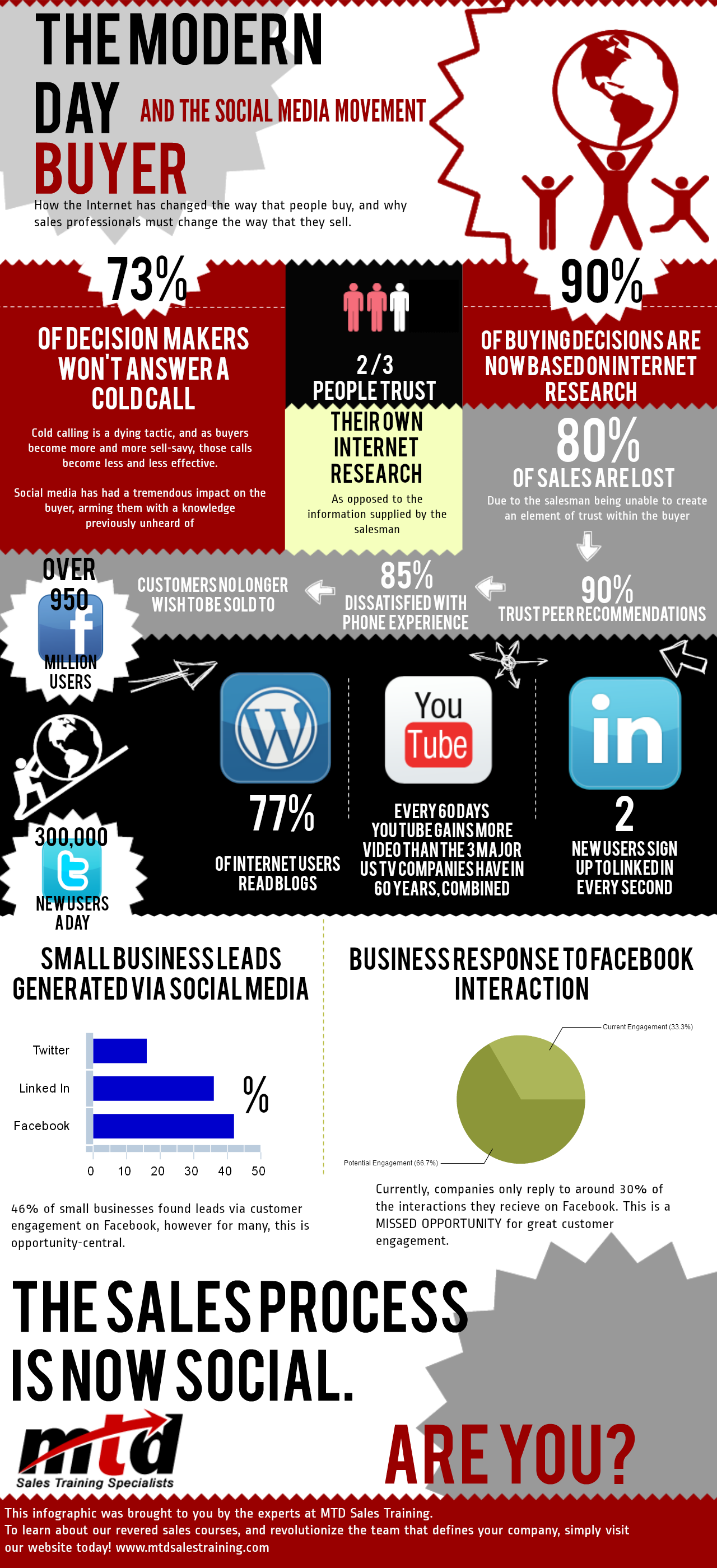 Happy Selling!
Sean
Sean McPheat
Managing Director
MTD Sales Training
http://www.mtdsalestraining.com
(Image by MTD Sales Training, Copyright 2012)
Have you downloaded my latest report "The Sales Person's Crisis"? Over 10,000 sales pros have. Click on the image below to find out why your very existence as a sales person is in doubt…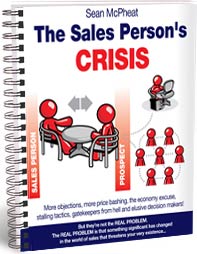 This entry was posted in Modern Day Buyer and tagged infographic, modern day buyer, modern day sales, modern day sales process, modern day sales professionals, social media, the internet. Bookmark the permalink.