Is Your Sales Presentation Matching The Buyer's Needs? – Video Blog
Posted on Have Your Say: Leave a comment?
When it comes to product demonstrations, many sales people fall into the trap of carrying out a a one size fits all presentation with a prepared monologue of what makes there product the best on the market.
What can you do to put a demonstration together to make a real difference? Watch this short video on making your sales presentation match your buyers needs.
Happy Selling!
Sean McPheat
Managing Director
MTD Sales Training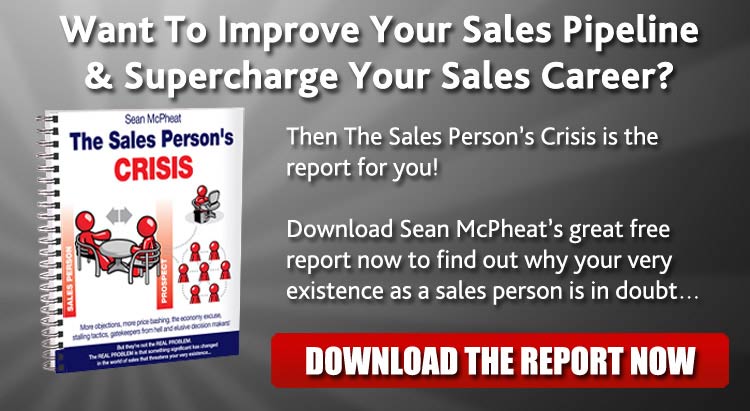 This entry was posted in Sales Presentations and tagged presentation skills, Sales Tips, selling techniques. Bookmark the permalink.