Learn how to prospect over the telephone
and set up meetings for your sales team
Course Overview
Prospecting and generating leads is easy when you know how to do it.
This course will teach you the specific knowledge and skills you need for prospecting success.
Who Will Benefit From The Course?
Anyone who has to generate leads

Anyone who needs to set up meetings for their sales teams
What Will You Gain From The Course?
Learn how to get through to the person you need to speak with

Learn how to get to that "YES"

Learn prospecting sales models

Learn how to plan out your calls before you make them

Understand the importance of voice tone and words in telephone sales

Learn consultative techniques instead of pitching products

Learn how to build up effortless rapport

Learn how to build up trust

Differentiate your product and company from the rest

Get away from telling and learn how to concentrate on selling

Determine opportunity areas for adding value to a customer's business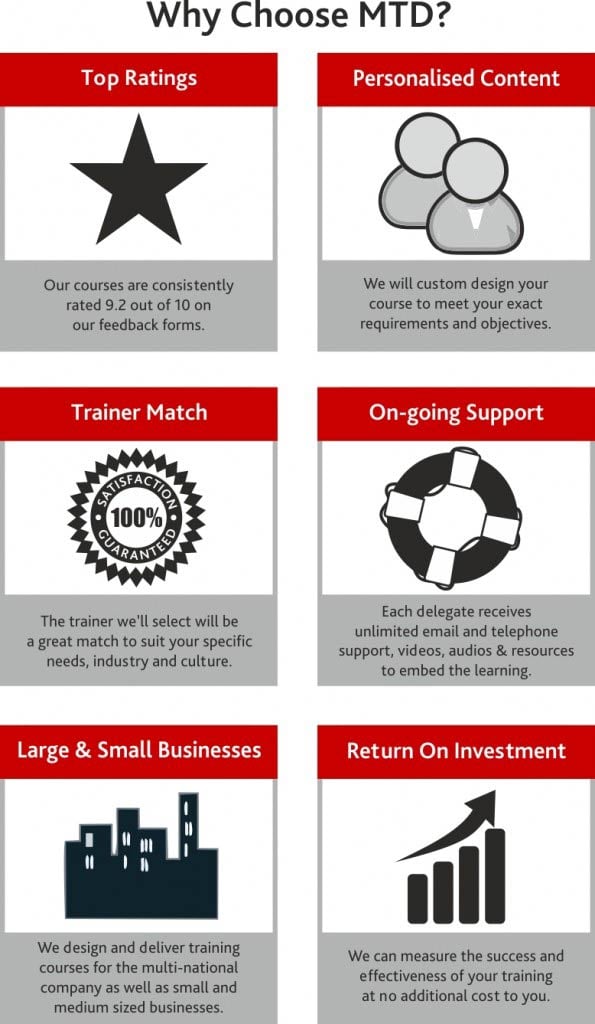 Tell Us About Your In-House Training Requirements

CALL US
0800 849 6732
EMAIL US
Send us an email to train@mtdsalestraining.com