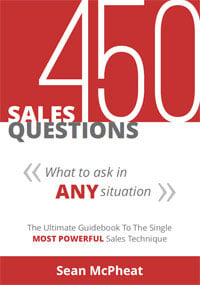 450 Sales Questions
If there is one skill that will rocket you to sales superstardom then it's the ability to ask quality questions.
This guidebook provides you with 450 sales question you can use in any situation – from building rapport to unearthing the needs and wants of the buyer.
---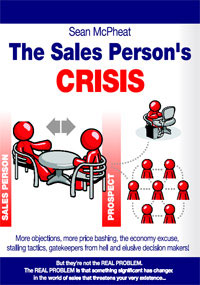 The Sales Person's Crisis
Your role as a sales person is in jeopardy!
The Sales Person's Crisis covers why the rules of selling have changed and why you need to change your approach for selling to the modern and sophisticated buyer of today.
---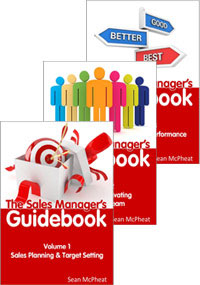 The Sales Manager's Guidebook
If you'd like some help in improving the performance of your sales team and being able to coach and motivate them to close more deals – then the Sales Manager's Guidebook is for you.
The guidebook contains 3 volumes including:
Volume 1 – Sales Planning & Target Setting
Volume 2 – Leading & Motivating Your Sales Team
Volume 3 – Managing Sales Performance