About This Course
---
---
Course Overview:
The Essential Selling Skills course will provide you with the essential techniques and strategies to understand the sales process and how to overcome objections so that you will close more sales and exceed your targets.
Become a more effective sales person by receiving a thorough grounding in all of the main essential skills of selling, how to overcome those objections & how to close more business.
---
What Do I Need To Wear?
Whatever you feel comfortable in.
---
How To Find Us
DoubleTree by Hilton Hotel Coventry
Paradise Way, Walsgrave Triangle, Coventry
CV2 2ST
The hotel is located less than five minutes from the M6 and a fifteen minute taxi from Coventry Rail Station
Car parking is free
---
TO DOWNLOAD YOUR JOINING INFORMATION AS A PDF – PLEASE CLICK HERE
---
Need Accommodation?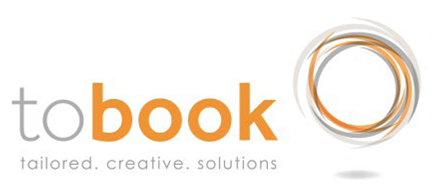 On behalf of MTD Training, tobook has secured preferential accommodation rates at great hotels to offer you a sound night's sleep, leaving you refreshed and ready for your training course.
You can log in to the online booking tool to request your accommodation using the details below:
Go to www.tobook.co.uk and click "Sign In" on the top toolbar
Sign in using the username: MTDTRAINING and password: 0379MTDTRA
If you need any assistance with your booking, contact tobook@tobook.co.uk or 01676 522868
Upcoming Courses
---
What Will We Be Covering?
Day 1
Introductions & Objectives
How To Be A Superstar Sales Person
We start by looking at the differences between average sales people and those that are at the very top of their profession. What makes them so special? What makes an outstanding sales person? Learn the mistakes to avoid as well!
Understanding The Sales Process
Learn the different stages of the sales cycle. How is a sale made? What will influence a decision? How buying decisions are processed in our prospect's brain! What you need to do in order to influence their decision.
Lunch
Learning How To Understand Your Prospects Needs
Learn how to step into the clients shoes and see the situation from their position. Learn how to adapt your approach based upon what they want. Learn how to position yourself, your company and your product in light of what they want and how they want it.
The Techniques & Communication Skills Of Superstar Sales People
Learn how to ask the right questions at the right time. Learn different selling techniques and models. Consultative and collaborative selling models. Learn how to listen attentively and use the information that the prospect gives you to your advantage. Learn how to read body language and buying signals. Learn how to build effortless rapport with your prospect.
Close
Day 2
How To Overcome Objections & Excuses
Learn how to overcome the negative responses that you receive from your prospect and how to turn these around into positive situations. Learn how to overcome price objections, learn how to overcome stalling.
How To Get To The Close & Ask For The Business
So many people feel uncomfortable asking for the business but this need not be the case. During this session you will cover some strategies on how to identify buying signals, know when is the right time to close and how to close down more prospects than you ever have before.
How To Make Effective Sales Presentations & Sales Calls
Learn how to plan out and structure sales presentations, sales calls and talks. Learn how to work out what to focus on and what style to deliver the presentation in.
Business Development Over The Telephone
How to generate leads and appointments over the telephone. Cold calling techniques, essential telesales skills, opening statements, how to get through the gatekeeper. What to do if you are going down a dead end. Actual words, sentences, terminology and phrases to use – we'll give them to you! What to do if your mind goes blank. Responding to objections & excuses
Close & Actions
TO DOWNLOAD YOUR JOINING INFORMATION AS A PDF – PLEASE CLICK HERE