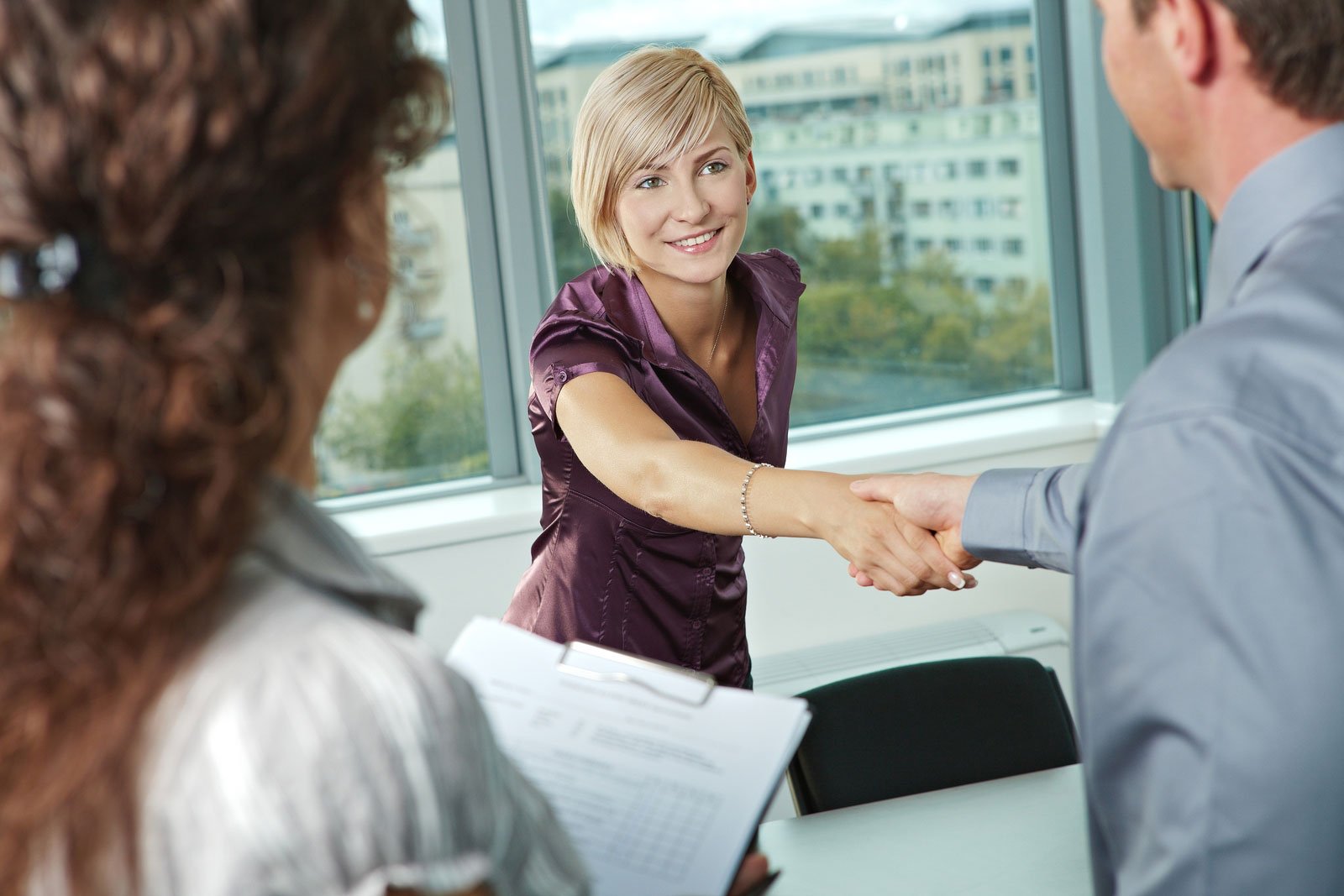 It's an exciting time when you meet a client or prospect for the first time.
It can also be nerve-jangling as you try to make a good impression, so your products or services virtually sell themselves.
Opening the first meeting contains a whole load of interesting phenomena.
You are trying to build rapport; you want to make that great first impression; you want to be better than the competition; you want to come across as friendly but also professional; you don't want to slip up and make a fool of yourself.
This first meetup can make or break the rest of the relationship and can develop into either a one-off meeting or a long-term, profitable business relationship.
Are there some things you can do in this first meeting that will make an impact?
Yes there are, and I list a few below taken direct from the Sales Training Courses that we run.
These ideas, naturally, follow on from when you've gone through the initial ice-breaking (how was the journey, do you take sugar in your tea, isn't it warm for the time of year, etc).
You need to show you're human, after all!
1) Mr Prospect, I've done some research before this meeting and have some ideas I'd like to discuss.
Are you happy to share your agenda with me for this meeting, so we are on the same page?
2) I see from your company LinkedIn page that you are expanding your operation over the next six months.
Could you give me more details about that?
3) We are aware of the changes in legislation that is happening soon.
Are they going to affect you very much?
4) The biggest issues we see affecting future business include lack of investment and Brexit.
What are the biggest concerns your industry is facing at the moment?
5) Can you tell me some of the ways your business is looking to improve results over the next 2 to 3 years?
6) How are you coping against your competition's launch of new products recently?
7) How are your results this year so far versus your plans?
8) What do you see are the biggest challenges you will be facing in the coming months?
9) I've got some ideas I'd like to discuss with you during this meeting that I think you'll find beneficial.
Before I do that, can you fill me in on your current business position, so I don't waste your time discussing areas that are irrelevant?
10) Are there specific areas within your business that, if they were dealt with, would relieve some pressure or make business easier for you?
You'll notice that these questions are designed to get the prospect involved, make them think about themselves and their business and create a basis for discussion that revolves around them.
Some of these points need to be personalised to the specific product or service you are selling, but each one of them creates a platform for discussion that will help you gain valuable information and allow the prospect to open up to you before you even start talking about solutions.
By getting the prospect talking about themselves, you can uncover issues that would be combining fact-finding with opportunities to advance the discussions.
Would you like a list of 450 Sales Questions that you can ask during every stage of the client meeting?
From rapport building and fact finding, through to questions around budget and possible objectives. We've got you covered with 450 of the best questions to ask.
Try some of these at your next opening meeting with a prospect and see if it advances the discussions quicker.
We can help you further with our Selling Skills Training and Key Account Management Training. Both courses will provide you with a structure to use when meeting your client for the first time. You can also benchmark your sales skills by taking a Sales Assessment relevant to your role.
Happy Selling!
Sean

Sean McPheat
Managing Director