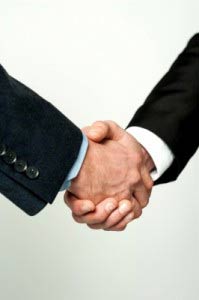 Closing is seen as the holy grail of any sales interaction. It gets the order, or at least progresses the sale onto the next level.
Securing some form of commitment from someone is a great feeling, as you have proved your worth and changed their lives and businesses to some degree because of the changes you will be providing for them.
But it isn't always that easy, of course.  So, here's a checklist that you can use before you make any attempts to secure commitment from your prospect:
– Have I built up enough value in your products and services for your prospect?
– Have you discussed the money value of the solution? (Cost savings, productivity, etc.)
– What other value is there? (Health and safety, non-monetary improvements, etc.)
– Do you genuinely believe your solution is the best one for the company you are working with?
– Does the customer understand and value the benefits of the solution to their business?
– Can you clearly demonstrate those benefits quickly and easily?
– Can you support those benefits with evidence from real examples of other companies you have helped?
– Is a decision to buy your offering better than a decision to use another company?
– Have you minimised the risks to the prospect in making this buying decision? (Financial, time of implementation, loss of productivity, etc.)
– Have you created enough urgency to encourage the prospect to move forward now? (Impact of not choosing you, etc.)
By achieving these levels of fulfilment, you create a real need in the prospect's mind and allow for a further development of the relationship, as you build value in your products and convince your prospect that the best thing for them to do would be to make the wise decision and choose you!
Please try out our Telesales Training for the latest tips and techniques. We also run Customer Service Training courses to take your game to the next level.
Happy selling!
Sean

Sean McPheat
Managing Director
MTD Sales Training | Image courtesy of Dollarphotoclub