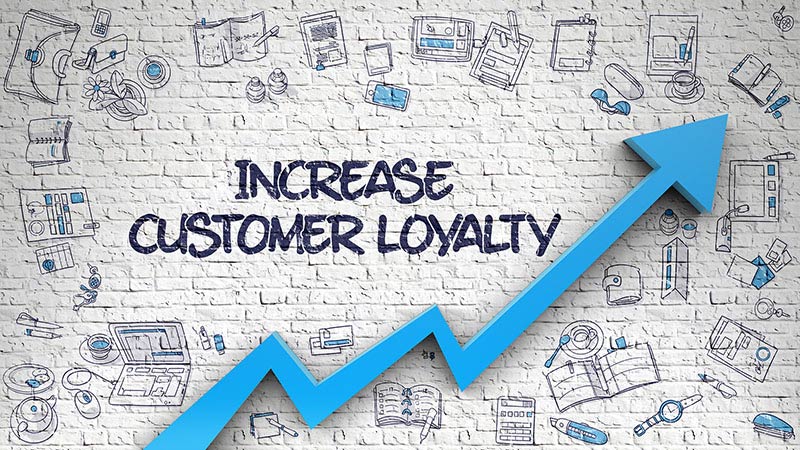 When we ask buyers what makes them purchase from particular suppliers, the answers can range from great prices to great value to great people and many others.
But some reasons always seem to float to the top of the list, and when you see them they appear common sense.
Unfortunately, the sense needed for this isn't that common.
So, here I list just three ways that would make you indispensable to your clients, meaning they really value your services and wouldn't want to work without you.
Be Absolutely Clear On How The Customer's Business Works
You may be thinking this is pretty obvious but most salespeople we speak to still tend to put the emphasis on the products and services they sell, rather than on how they will impact the business of the prospect they are trying to sell into.
It's almost as if they are saying 'I have this product…now who can I sell it to?'
What differentiates great salespeople from the rest is the ability to see the client's business through their eyes.
Recognising what is important to the customer is one thing; recognising how your customer's business can be improved by using your services is another.
So ask yourself these questions:
What is my customer's strategic focus?
What does their LinkedIn company page say about what's important to them?
What do their financial ratios say about their focus at the moment?
What publications are they quoted in recently?
How does the market view them?
What are their sales strategies?
What do their offices and their facilities say about their values and future plans?
How does the customer recognise buying needs?
How do they evaluate alternative solutions to current problems?
How is involved in decision-making?
How do they measure their success?
When negotiating, how do you gain a clearer understanding of their positions and why they take the specific decisions they do?
This breadth of understanding will assist you to find further sales opportunities right across the decision-making chain of the whole company.
Focus On The Results Their Business Wants To Achieve
This creates value in the buyer's eyes.
The definition of value is how much your products and services can accelerate the achievement of results that customers are looking for.
So your value proposition is how quickly those desired results are achieved.
You must be able to tell customers how your products create competitive advantage for your clients.
You need to be able to uncover problems and reduce the resistance to change by showing how the payoffs outweigh the spend.
This helps the customer focus on results, not costs.
How you can do this will vary, but may centre on:
Clarifying the business challenges faced by the customer
Identifying the measurements of success used by the customer
Showing how your products add value to their capabilities
Calculating the value your products add to their portfolio
Showing how you as an individual add value to the services you offer
Being passionately interested in the success of their business
Creating this foundation will create awareness in the customer's mind as to why having you as a business partner will be valuable for them now and in the future.
Get Close To Decision-Makers And Influencers Within The Customer's Company
Building business acumen right across the company you are dealing with will help you access many departments when contacting them.
This increases your knowledge of the requirements of everyone within the company and your ability to build partnerships within the company is enhanced.
The deeper the level of relationships you have within the company, the higher your chances of building value in everything you do with them.
The trust is built slowly and surely as you show how valuable an asset you are to various levels within the business.
Ways to do this could include:
Recognising the variety of functions different people employ within your customer's business
Building deep relationships with team members of the decision-makers
Listening for background information as you're discussing ideas with people
Keeping promises and following up with enquiries when possible
Identifying key personnel who have an influence on buying strategies
Each of these three can help you become valuable to the customer and their business.
Applying all of them can make you indispensable to them as they see their results improve based purely on the relationship you build with their teams and individuals within them.
Please try out our Telesales Training Courses for the latest tips and techniques. We also run Customer Service Training courses to take your game to the next level.
Happy Selling!
Sean

Sean McPheat
Managing Director