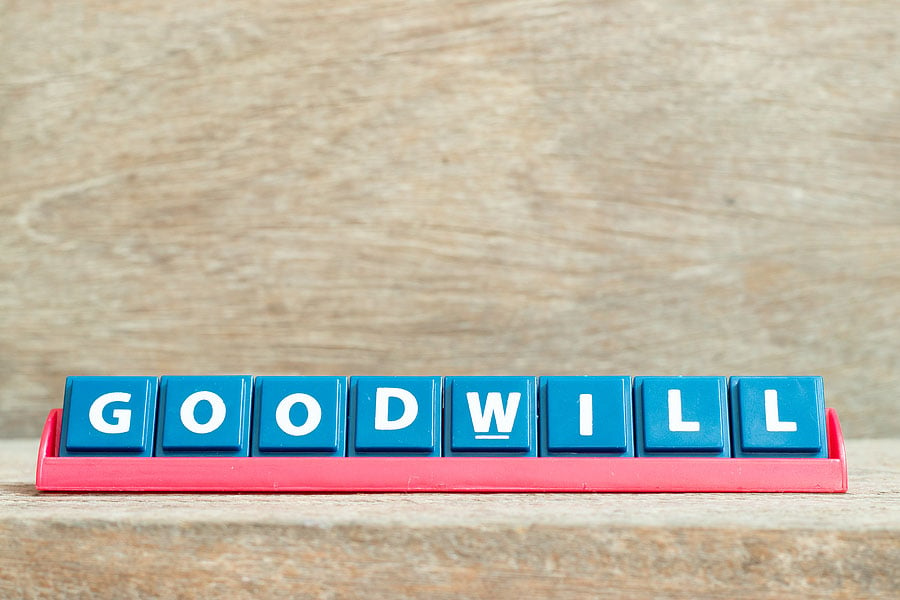 Building goodwill in business is a pre-requisite for companies to advance in their strategic forward planning.
The British Department Store, John Lewis, is renowned for its quality customer service and its build-up of goodwill. Here's what one of their managers said:
"If we rely on value alone, we'll get considerable success.
Then if we add constant and careful cultivation of the other arts of maintaining and building up goodwill, we shall be vastly superior to our competition."
Sounds like good advice. And when you consider those words were said by the founder, John Lewis himself, in 1917, you realise that quality customer service and goodwill were part of the culture of their organisation nearly 100 years ago.
Quality in a product or service is not what you put into it, but what the customer gets out of it. National Express, a UK travel company, encourages passengers to text them about their experience while riding on their coaches. This enables the company to deal with the needs of customers instantaneously, and builds goodwill with the customer base quickly and easily.
But how do you actually build customer goodwill? Can it really be built? Marketing author Dr Bill Nichols thinks it can.
Dr Nichols says that there are six levels you can go through to build goodwill with a customer. He starts with the base level,
1) Service Satisfaction.
It goes without saying that unless the customer is satisfied with your back-up service, goodwill will be severely dented, if not destroyed. Satisfaction is the baseline for customers when it comes to how they view a company's overall quality
2) Utility Satisfaction.
That's all-round satisfaction with the products, service and quality that is offered. If the overall satisfaction is simply average, there won't be much reason for the customer to build goodwill. High levels of satisfaction with the performance of products is again the baseline that you can build from.
3) Brand Commitment.
If they are committed to the brand, it's natural that they will feel happy and contented when they buy from you. Where does this commitment come from? It's the element of trust that is built up over time, as you offer consistency and care across the established connections you have with customers.
4) Relationship Commitment.
When a client is committed to the relationship, they are more likely to see you as a partner than as a supplier. This relationship level can make a huge difference in they view you now and in the future.
5) Fairness.
This means the client feels they are getting a fair reward for the long-term relationship with you. This doesn't just mean fair pricing structures, but also the way they feel they are treated in general. Building goodwill in business is about showing and demonstrating the fairness that customers expect.
6) Pleasure.
This is the emotional connection they have with you and your company. If they feel contentment in the relationship, they are less likely to look elsewhere for price differentials. It makes them feel they are valued by you, as an individual and as a company.
What struck me more was that these two last factors, along with relationship, brand and utility satisfaction, rank higher than service satisfaction in terms of building customer goodwill.
In other words, you don't have to be the best at service delivery as your clients are looking for more than just a good service. Perhaps it is taken for granted when paying for a service that it will be delivered well and as promised? I think so.
Dr Nichols' ideas help us to see how goodwill can be built through a series of levels. Think of ways that you can enable customers to feedback their feelings about your levels of service. Your clients are in the best position to tell you what they want in terms of product, service and back-up. Without listening and learning from their experiences, you won't get a good assessment of the feelings of goodwill you client base has for you.
Want to learn more? Then take a look at our Account Management Training Course.
Happy Selling!
Sean

Sean McPheat
Managing Director