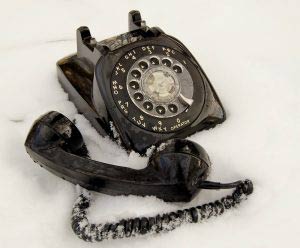 Your mission is to cold call the company, find out who is the decision maker (DM), find out that person's name, get pass the gatekeeper, reach this DM, and set an appointment.  Whew!
Even if you already know the likely job title of the DM, it is still frustrating when you do not have a name and the gatekeeper (GK) refuses to give you one or to connect you without one.  In the following three articles, I will give you some extremely powerful and effective ways to deal with the no-name policy situation.  First up: How to get a name…any name.
Get a Name…Any Name
First, find a name…any name in that company.  Check the company's web site, literature or business listing and get the name of anyone in any department.
The Web Search
Another way to do this is to go to any internet search engine and enter the position, title or department you are looking for, an asterisk (*), AND the company web site name, and enclose the entry with quotes.  For instance, looking for someone in the purchasing department at ABC Widgets, you might enter…
"purchasing* AND abcwidgets"  Or
"*purchasing AND abcwidgets" Or
"*purchasing AND abc+widgets"
These entries command the search engine to return all pages that contain the word purchasing in relation to the company.  Of course, most of these pages will be on the company's web site, but there will be others as well.  With this, you are bound to find a name in that department.
You might also enter the asterisk along with the company's email configuration:
"*@abcwidgets.com"
This command will return pages that contain an email addresses for that company.
With enough skill and a bit of luck, sometimes you will actually find the exact name or email address of the decision maker you are looking for.  In any case, get a name or two in that company, and hopefully in the department for which you need to contact.
Coming Wednesday August 24st, 2011
Handling the "No Name" Policy When Cold Calling Part II – What to Do with the Name
Happy Selling
Sean

Sean McPheat
Managing Director