LinkedIn is THE professional platform to be involved with, and if you are not on it by now then you really are missing out.
LinkedIn is full of opportunities for every executive, sales professional and business owner to generate leads for their business and engage with those all important decision makers  – but how do you ensure that your LinkedIn account is a professional as you are?
Well, here are 5 top tips to take your LinkedIn account from office rookie to high-flying executive.
Are You Up To Date?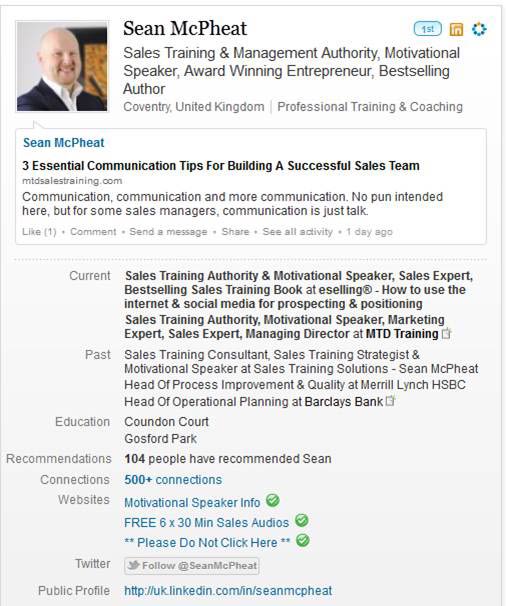 You need to think of your LinkedIn profile as being a 24 hour, worldwide advertisement for yourself and your company – so are you keeping it up to date? Having a 100% complete profile is a must if you want to use the LinkedIn platform to the best of its abilities, and it is so important to ensure that you regularly update your status updates and recommendations on the platform.
You need to look at your LinkedIn Profile as if you were a potential client who has never met you before and wants to know more about you – does your profile do you justice?
Time Is Money
What exactly are you hoping to get out of LinkedIn? Are you looking for a new career? Trying to build up your business connections and generate new leads? Or are you looking to position yourself as an industry expert and leading authority in your field?
You need to be clear about why you have chosen to use the platform to ensure that you are getting real value out of the time you spend on the site. So many LinkedIn users just waste their time on the platform, simple because they are not actively seeking a purpose – so ensure you know what you want out of your time and make the time you spend on the site count.
The Opportunities Are Endless
Every time you connect with a new person on LinkedIn, you immediately become connected to all of their contacts, so your network on the site is ever-growing. The key to getting the most out of your connections on the site is to not only network and engage within your own connections but to also seek out which of your connections contacts might be a valuable connection for you.
Take the time to assess your 2nd Degree connections – there might be some real VIPs right under your nose and you don't want to miss out on getting that all important introduction to them as they could mean big opportunities for you and your company.
Don't Be Selfish
When it comes down to it, LinkedIn is still a social networking site, so don't be anti-social. You will not build your presence on the site by being selfish with your activity, so make sure you regularly contribute to other people's discussions rather than just posting your own – and contribute something of real value, don't just make everything you do on the site about self-promotion.
Do You Want To Be In My Gang?
The LinkedIn Groups are a great way to engage with and prospect for new leads, so why not consider starting a group of your own?
By creating a group closely related to your industry, you can immediately see who on LinkedIn is interested in the products and services you provide – think about it, they wouldn't have joined your group if the first place if they weren't! You don't even have to go looking for new prospects, as they will come to you in the form of new group members.
You can then use your own group to network and engage with potential new clients, as well as sharing all of your great content with them and demonstrating to them why you would be a valuable connection for them to have.
Regards,
Louise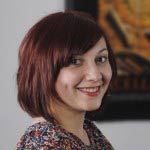 Louise Denny
Marketing Manager