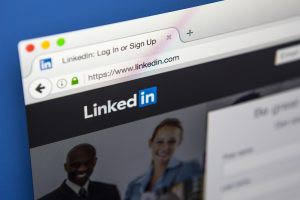 Many people are under the impression that LinkedIn is generally only used as a recruitment tool, as it is very common to find job advertisements posted all over the site, and obviously LinkedIn's main function is to provide each member with a professional (and searchable) profile.
But recruitment is not the only service LinkedIn can provide and as a business owner or sales professional you should now realise what a fantastic tool LinkedIn can be…if you know how to use it.
Yes, it is true that LinkedIn in its most basic description is a professional platform where you can host your professional profile, connect with other professionals and engage in discussion with likeminded individuals…but if you cannot see beyond that then you really are missing a trick.
The way I view LinkedIn is as the biggest and best DECISION MAKER SEARCH ENGINE the world has ever seen!
LinkedIn is 100% searchable, and that right there is the real beauty of the site, as hundreds of thousands of potential leads are waiting at your fingertips – you just need to know how to find and connect with them.
Through a quick search of keywords you can find they key decision makers at the big companies you are interested in approaching, find out where they are spending their time and what they are interested in – all you have to do is reach out to them and make that initial contact.
Did you know that…
1 new member joins LinkedIn every second
59% of active social media users rate LinkedIn as their number one platform of choice
Are you beginning to see the potential yet?
You should be.
So the real question then is how do you use LinkedIn to prospect and connect to potential leads?
Keyword Searches
The first thing you need to do is compile a list of keywords related to both your business and the people you are looking to connect with.
You can search on keywords related to an industry or job titles.
This could be Sales Managers, Sales Directors etc of companies in the technology industry, both worldwide and in the UK, by a specific region, who have 50 or more staff within their company.
You can be as general or specific as you want with these searches, meaning that you can target exactly the right type of LinkedIn members who you believe would be interested in your products and services.
Track Who Is Viewing Your Profile
You can track who is looking at your profile and how often they are viewing it, so that you can act instantly on companies and professionals who are already researching you and your company – meaning you are already on their radar and can therefore start to build a relationship with these leads.
Research Potential Contacts And Leads
A very basic element of LinkedIn is the ability to research not only individual people, but also to research who works for each company – so that you can find the right contact to connect with, rather trying to chase a lead through a member who will not be the key decision maker further down the line.
Set Up A Company Profile
Simply setting up a company profile won't suddenly generate a whole bunch of valuable leads but it is a good way of pulling all of your team members together under one page and boosting your personal brand, as it gives both potential clients and staff alike a place to connect and engage with each other and your company.
A LinkedIn company profile can be just as content-heavy and in-depth as your company website, as you can host your tweets, blog feed and embed banner images and videos on your page.
You can also ask for both company and product/service recommendations via LinkedIn, which will really boost your credibility and add real value to the company and your products and services for all who view your company profile.
Join Groups And Participate In Discussion
This is perhaps the most direct way of prospecting via LinkedIn, as this is where you will start to make real contact with your desired clients, and through genuine engagement in these forums you can start to build good social relationships that can later be turned into valuable leads.
Find out what groups your prospects are members of, and then join these groups and start contributing to them through genuine and helpful content and by partaking in discussions and debates with fellow members.
Once you have made this initial connection with a prospect via an enthusiastic exchange of ideas in a LinkedIn group it then becomes much easier to introduce yourself from a business perspective and start to take your relationship from a social to professional context.
Prospecting On LinkedIn
The topics I have discussed above really are only the tip of the iceberg. So much so that we run a 1-day Social Selling Training course on the topic.  When it comes to prospecting via LinkedIn, and there are many other factors involved in creating solid B2B leads from this sort of social media activity which go way beyond what we have discussed so far.
Are you a sales leader or a salesperson wanting to push for that  promotion? If so, check out our Sales Management Training. This course is ISM accredited and will provide you with a firm foundation in sales management and leadership skills.
Happy Selling!
Sean

Sean McPheat
Managing Director
MTD Sales Training | Image courtesy of Big Stock Photo