As always, my focus in these Techy Tuesday blogs is to keep you update to date with the latest and greatest ways you can use social media and other internet based resources to prospect, network and engage with key decision makers online – and this week is no different!
This week I have been doing some research into a new LinkedIn application called Company Buzz, to find out if the hype around the new feature is valid and how you can really use it as a legitimate business tool.
As a sales professional or business owner it's so important to keep on top of your company's reputation and be aware of any influential changes and developments in your industry, and this is exactly what the Company Buzz application does for your business.
This application is a great tool which combines both your LinkedIn and Twitter accounts to display real-time tweets and LinkedIn updates relating to your company and any other specific search terms you request on your LinkedIn profile.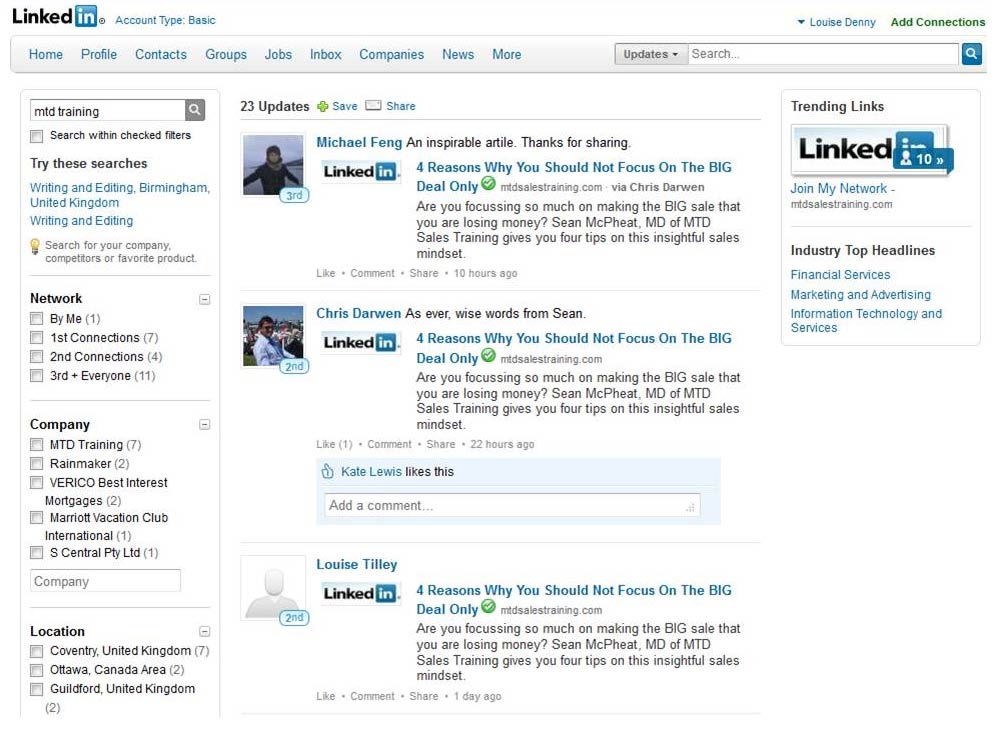 You can search on any word relating to you, your company, your products and services or your industry and see all of the recent tweets and LinkedIn updates related to that term.
You can then narrow down your search results by loads of different categories, including location, company, degree of connection, industry, time frame, update type and job title. You can then save these results and even share them to your profile. Company Buzz also shows you what words and links are currently trending around your chosen search term, and gives you a historical overview of the buzz surrounding your search terms over time.
So now that you know what the Company Buzz application is all about, how can you use it to your advantage?
Well, as with many of the great features LinkedIn has to offer, you can use Company Buzz to prospect, listen in for leads and engage with key decision makers online.
As the application allows you to be so specific with your search results, you can create a search on yourself, your company, or the title of your latest blog post, and then narrow it down to just your first degree connections, in your chosen industry, in a specific location. You can even select just the CEOs or Managers from this selection, and only view the updates which have happen in the last couple of hours…so you are literally getting the most specific and up-to-date view of all those who are talking about you and your company on LinkedIn.
Now that you can see who has been tweeting about you, commenting about your company in the groups, and sharing your latest blog posts on their profile you can go in and engage with these connections directly – using the same techniques as you would implement when engaging with key decision makers through your LinkedIn Groups.
Taking this slightly further, you can choose to view only your second or third degree connections in this same way, and you can then build up a picture of which prospects are already on LinkedIn talking about you and your company, so that you can make an offer to connect with them and engage further with them .
Not only does the Company Buzz allow you keep on top of your company reputation and stay up-to-date with the latest developments in your industry, but when used in the right way it can also provide you with a great way to prospect and engage with key decision makers on LinkedIn.
That's all for now folks, see you again soon for another Techy Tuesday.
Regards,
Louise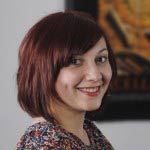 Louise Denny
Marketing Manager