The Institute of Sales Management (ISM)
is the worldwide representative body for sales people and is the authoritative voice of selling and the custodian of sales standards, ethics and best practice.
Being an ISM centre gives you the confidence and peace of mind knowing that we adhere to the international standards and code of ethics that the Institute sets for Sales Training Providers.
As an ISM centre we can offer internationally recognised sales qualifications and ISM endorsed programmes.
These can be as part of an ongoing programme, standalone courses, or Sales Coaching.
Please contact us today to discuss our range of ISM solutions.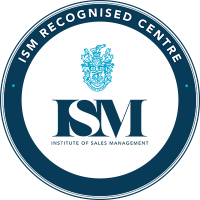 ---
ISM Sales Qualifications
We can deliver a whole range of sales qualifications either face to face or through a blended approach.
We predominately focus on Level 3 sales qualifications for Sales People and Level 4 sales qualifications for Sales Managers.
Got any questions?
Call us on 0333 320 2883
Email us at [email protected]
---
ISM Endorsed Programmes
If we are delivering an in-house programme for you we can get that programme endorsed with the ISM.
We would set an assignment or assessment criteria and upon successfully passing each of the delegates will receive an ISM certificate illustrated that the course was of the best and highest standard.
The ISM also endorse all of our open courses:
Got any questions?
Call us on   0333 320 2883
Email us at [email protected]