About This Course
---
---
Course Overview:
The Key Account Management course will provide you with the skills, behaviours and techniques to maximise the profitability from the accounts that they manage.
The course looks at how to build long term relationships so your existing clients will stay with you for longer, spend more with you and are open to cross and up-selling opportunities which are "sold in" through the excellent relationships that you have with them.
---
What Do I Need To Wear?
Whatever you feel comfortable in.
---
How To Find Us
DoubleTree by Hilton Hotel Coventry
Paradise Way, Walsgrave Triangle, Coventry
CV2 2ST
The hotel is located less than five minutes from the M6 and a fifteen minute taxi from Coventry Rail Station
Car parking is free
---
TO DOWNLOAD YOUR JOINING INFORMATION AS A PDF – PLEASE CLICK HERE
---
Need Accommodation?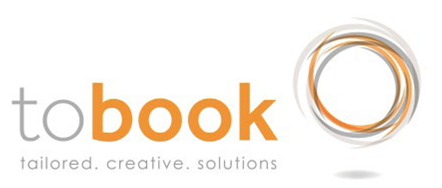 On behalf of MTD Training, tobook has secured preferential accommodation rates at great hotels to offer you a sound night's sleep, leaving you refreshed and ready for your training course.
You can log in to the online booking tool to request your accommodation using the details below:
Go to www.tobook.co.uk and click "Sign In" on the top toolbar
Sign in using the username: MTDTRAINING and password: 0379MTDTRA
If you need any assistance with your booking, contact tobook@tobook.co.uk or 01676 522868
Upcoming Courses
---
What Will We Be Covering?
Introduction & Objectives
Key Account Management – What Does It Take To Succeed?
What's the definition of a key account within your business?
What's your role as a key account manager?
The skills, knowledge and behaviours you need to be successful
Account Analysis & Prioritising – Who & What Comes First?
Maximising business opportunities – how to research, gather intelligence and analyse your clients for revenue potential
Investment versus return – work out who to spend your time on and what the pay off is
SWOT analysis on your client accounts – strengths, weaknesses, opportunities and threats
Planning Your Key Account Strategy
Creating your hit list based on account potential
How to develop a key account over the long-term
Setting goals for each key account – short, medium & long term
Creating an account "touch point" strategy – face to face, telephone, email, social media
Managing The Relationship
Account mapping – how to create the structure of each account – decision makers, influencers etc
How to structure and run an account review meeting
Influencing multi-level contacts of an account
From Supplier To Partner
Understanding the transition from supplier to partner status
The Trusted Advisor – how to add value over and above what you sell
Managing the "in-between time" – how to stay in contact without bugging your clients
Close & Actions
TO DOWNLOAD YOUR JOINING INFORMATION AS A PDF – PLEASE CLICK HERE