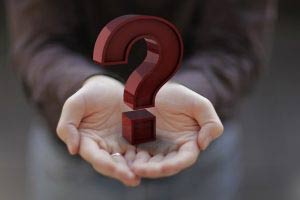 Seldom do salespeople give themselves the opportunity to reflect on where they are in their career or where they are heading. They are either too involved in the nitty-gritty, everyday operational view of their jobs and accounts, or they don't think it an important-enough issue to consider it for a long time. Or, as I suspect is the case in most situations, they don't know what questions to ask themselves to reflect on the direction and vision they need to take.
Here are 10 hard-hitting questions designed to rattle your cage when it comes to your sales style.
* If you could start your sales career over again, what would you change? What would you do differently and why?
* What do you do to ensure you prepare effectively for each and every prospect call? Could you find out more?
* What are the main sales objections you face and what are you doing to eradicate them all?
* What are you doing to improve your sales knowledge each and every day?
* What area of your sales process have you improved in the last week, month or quarter? Why? How?
* What specifically causes you problems when you're selling? What are you doing to overcome them?
* Which area of the sales process would have the biggest impact on sales if you were able to improve in it?
* Where or how do you find you are wasting most time in the week?
* If you lose a sale, how do you react and why?
* If you lost one of your key accounts, what would the impact be? What are your plans to keep them loyal to you?
These are only a few cage-rattlers, but their answers should highlight areas that you need to work on while developing all your strengths.
Happy Selling!
Sean

Sean McPheat
Managing Director