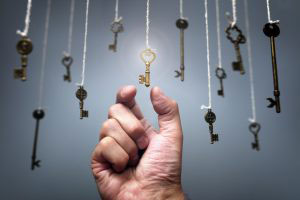 The only constant today is change.
When you look back 10-15 years, it barely seems to be the same world we are living in.
And yet, there are some things that remain constant and never-changing, and I'd like to share ten sales truths that are everlasting.
These are things that can drive our values and ideals, mainly because they are so consistent, they operate at the deepest level for us.
You may be able to add to them, and I'd love you to share your thoughts:
Compete against the achievement of your own sales goals, and resist the need to compare yourself with others.
Learn from your past sales successes. Repeat what works. Learn from your past sales failures. Eliminate the excuses
Drop the 'blame-game' mentality. Nothing brings you down quicker and easier than attaching blame to something you have no control over
Maintain a curious attitude in everything. Curiosity increases your learning ability and that takes you further than you think
A buyer's objection is rarely a sign of their intransigence. It's more likely to be a lack of emotional connection to the solution
Identify how the prospect views his or her needs and wants. Only when this is uncovered will you have the ability to touch on your solutions
Buying is a state of mind. If the buyer's state is not conducive to making decisions, no amount of salesmanship will change that
The fear of loss is greater than the joy of gain. We love to find solutions, but the pain of not getting something can be an even greater driver to decisions
Burn your canned sales presentations. You insult the buyer's intelligence and show yourself to be weak and ineffectual. Instead, make every presentation crisp, new and deliver with passion
Develop the best and most productive skill that will drive rapport, build credibility and trust, and earn you respect as a sales professional; the skill of effective listening at a deep, emotional level
These truths will last a lifetime and will help you achieve the levels of success you deserve.
Happy Selling!
Sean

Sean McPheat
Managing Director
MTD Sales Training | Image courtesy of Dollarphotoclub