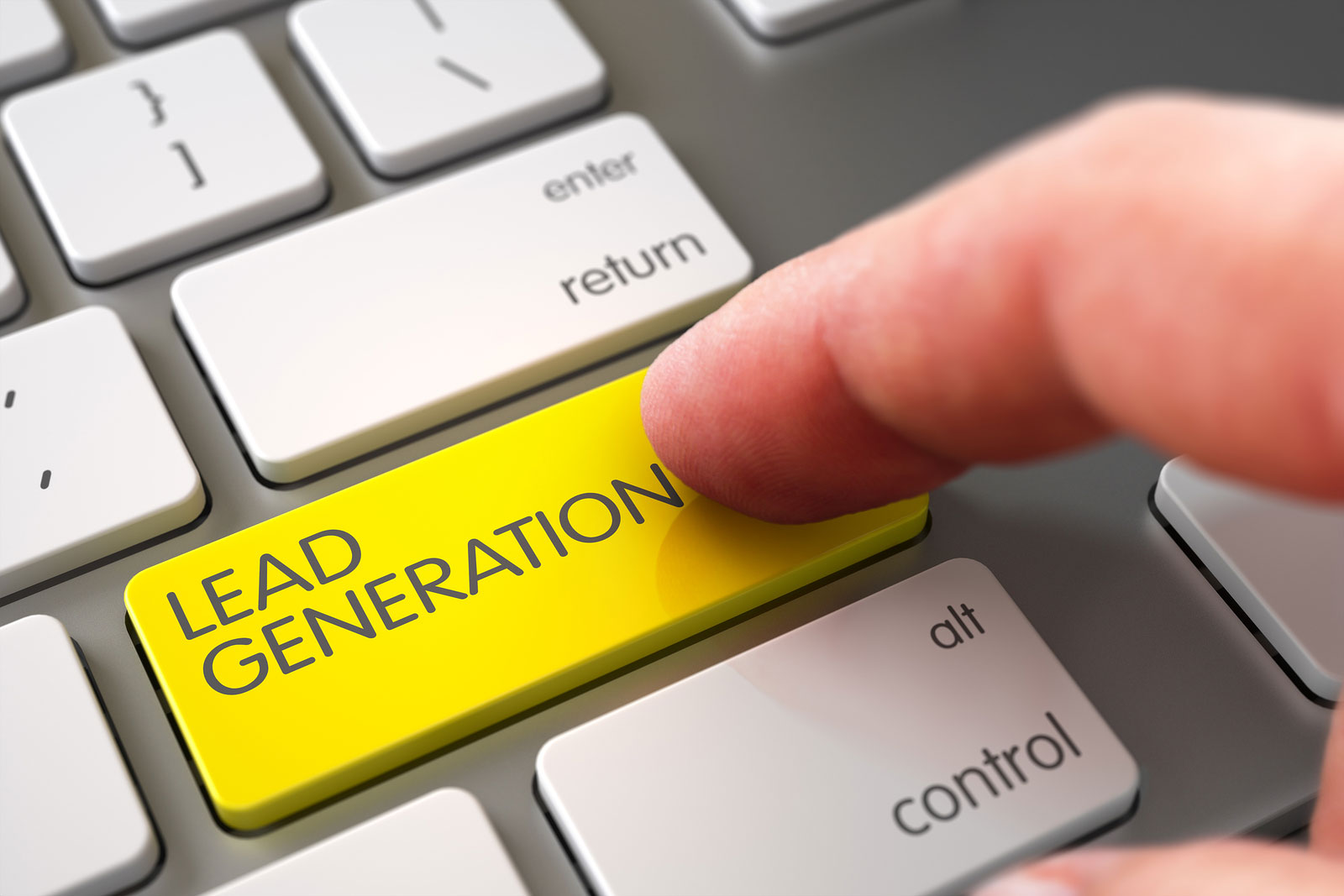 Gone are the days when you had to wait for your company to build your leads for you.
You know what I mean; walking into that sales meeting and anticipating with bated breath what your manager would hand down to you.
Those golden nuggets of information that would give you your next sale.
Today's sales professionals know that they themselves are in charge of lead generation.
Yes, your company leads may well supply opportunities for contacts, but the sales person who succeeds today acts like an entrepreneur for their own business.
They build their own lead platform and create leads that no-one else is seeking.
Here are three ways to generate fresh leads:
1) Build your personal brand and image on business social media platforms
Does this take time?
Yes, but see it as an investment in your future.
Whereas the leads your company gives you are immediate, the building of your personal brand is a slow-burner that quickly starts igniting.
LinkedIn, Facebook for Business, Twitter and others all offer chances for you to enhance your business status in prospects' eyes.
What does this involve?
You can write short blogs that can be placed on all your social media outlets.
You can forward the recommendations you receive on LinkedIn to prospects to show them how trustworthy you are.
You can ask for referrals from people with whom you've done excellent work.
You can ask your LinkedIn contacts if anyone would be interested in a free 15-20 minute consultation on a new business project you are working on.
You can put a message on social media that you are looking for specific clients who have a specific need by a specific time. It sounds something like 'We want to link up with five companies who are struggling with implementing the GDPR legislation in the London area". By offering specific help for specific needs, you get people interested in contacting you.
2) Attend conferences and networking events
I've heard salespeople say 'What? I thought those things were dead, and everyone's using social media?'
Well, while it's true that social media has enhanced the ability of salespeople to get in touch with myriads of people, never discount the good old-fashioned trick of actually meeting real people in real surroundings.
Remember, though, to go to these events with a spirit of giving, not taking.
You need to see this as a chance to show people you have value to offer.
If you want to gain leads at events or seminars,
Take business cards that are differentiators for you
Don't try and 'sell' your products. Instead, sell the notion of you being the 'industry guru'
Link up as much as possible there and then with people on LinkedIn
Enjoy meeting real people!
3) Become an educator, a visible expert who can influence prospects' businesses for good
People don't want to be sold to.
They want to learn something new and feel they can take their business to the next level.
You need to be known within your industry as someone who adds value at every touchpoint.
Someone who, if contacted by a business, offers valuable advice instead of a sales pitch.
How can you do this?
Write short, informative blogs and put them on your LinkedIn page, your company's blog page, your business Facebook page, in a newsletter to your existing customers and in other visible media outlets
Share valuable industry knowledge you have picked up through your research with current and pending customers. The more knowledge your put out there, the more people will see you as an influencer within your industry
Offer free advice services through recorded webinars or podcasts and advertise them through your LinkedIn announcements
'Like' posts that are placed on your timelines and add comments that show your value to anyone who reads them
By building your reputation as an expert in your field, you become the 'go-to' person for prospects and existing customers and reach out to a continuously-growing field of leads.
These are just three ways that successful salespeople are building their leads today.
Don't expect your company to always make sales easy for you.
Take personal responsibility for building your leads and you'll see opportunities build in quality and quantity.
Happy Selling!
Sean

Sean McPheat
Managing Director
MTD Sales Training | Image courtesy of Big Stock Photo