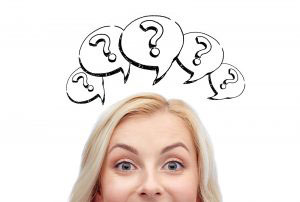 Many of you will have seen the great film Glengarry Glenross, about a team of has-been salespeople who try to make it big in a small town.
They have a visit from their boss one evening, played by Alec Baldwin.
Baldwin's character  tells the team about the ABCs of sales.
He says ABC stands for Always Be Closing.
This is  commonly known and is still preached by many sales managers around the world.
They presume that if their salespeople are always looking to close, then they will ultimately get the order.
But this is also known by today's modern buyer, and they see through it like silk underwear.
So, we need a new acronym today, and it's quite simple.
ABC today stands for Always Be Curious.
Why is curiosity such a great attribute for a salesperson to have?
Firstly, because it makes you think actively instead of passively.
Any muscle becomes stronger with use, and the brain is no different. It helps your thinking processes become stronger, too.
Then, you become observant to new things happening around you.
When you're curious, your mind is expecting new things, and you are looking out for them.
You have a part of your brain called the reticular activating system.
This part is always looking out for new or different things, mainly because it wants to protect you from danger.
But if you utilise this phenomenon, you will be looking out for new ideas, wondering why the company is doing this, or why the buyer said that.
Also, it opens up new thought possibilities.
What makes a strong tree or plant?
Why, it's the strength and quality of the roots, of course!
Sometimes we need to look beneath the surface to identify things that we hand't seen before.
Getting to the roots of a problem, for instance, helps us to drive possibilities forward.
So, how do you develop this skill of curiosity?
Here are some ideas:
Never stop asking questions.
Digging deeper is a sure way to find information.
Why has the buyer been using the competitor's product?
How can we help their company to drive results?
What further opportunities could I open up for this prospect?
These types of questions help you maintain your curious aspect and uncover opportunities that may not have existed at the surface level.
Keep an open mind.
Many salespeople put all their emphasis on their own products or services.
We need, though, to be open and flexible, to learn, unlearn and relearn.
That way, our minds become more aware of new ideas and versatile to changes that might be required.
Immerse yourself in the world of the customer.
If you spend your time looking at their industry, you become aware of new ways of thinking and presenting ideas.
If you remain too myopic about your products and services, you lose perspective on the outside world's needs, and miss opportunities that may present themselves.
Researching the customer's industry helps you uncover things they may not have noticed, and that can help you become very valuable to them in a partnership relationship.
So, remember to Always Be Curious when dealing with prospects and customers.
It will help you keep an open mind and create awareness where there wasn't any before.
Happy Selling!
Sean

Sean McPheat
Managing Director
MTD Sales Training | Image courtesy of Dollarphotoclub