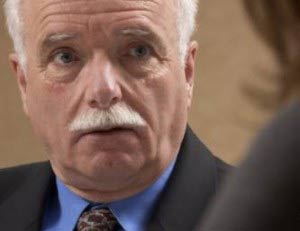 You went through the entire sales interaction without much problem.  However, as soon as you mention the price, the prospect, noticeably stunned, slips into a comatose gaze, and a look that says, "Are you kidding?!"
As mentioned in, "3 Ways To Handle The Prospect Who Is Shocked By Your Price," when the sales interaction fails to uncover problems and pain or build value, there are but a few steps you can take to possibly save the sale.  However, here are three things you should not do, in this situation.
The Three DON'Ts
#1.  Don't Try to Justify the Price
The only way to justify the price is to rationalize and defend the price, which only further diminishes the value.
"Well, our pricing is in line with the industry…"
 "Our price is lower than most of our competitors…"
"Due to the economy and oil prices, our costs go up…"
"Sticker Shock" at the end of the sales interaction is not a reaction to price; it is a matter of value and likely a failure of several steps in the sales process.
#2. Don't Begin Discounting the Price
Do not lower the price!  Changing the price or the offer at this point only proves the prospect was correct in that your price was outrageous.  Sadly, some sales people justify the price and discount it at the same time; driving the value of their product and company into the ground.
#3.  Don't Agree
Many sales people like to agree or empathise with the prospect in this situation.  This is a mistake.  There is a time to agree that your price is high, even to brag about your high rates.  However, that is only when you have built the value to where the prospect feels it is significantly higher than the price.   If the perceived value is so low that the prospect is shocked by the price, then do not agree.  Don't use statements like:
"Yes, it is high, Mr Prospect, but everything costs more these days."
If you routinely get prospects that feel your pricing is extraordinarily high, understand that you have more than a pricing problem.  In fact, you may not have a price problem at all.  Conversely,  you probably have very serious problems within your sales process, your sales interaction, and in building value.
Before I sign off, here are some more tips on becoming a great sales person:

Happy Selling
Sean

Sean McPheat
Managing Director
MTD Sales Training | Image courtesy of FreeDigitalPhotos.net