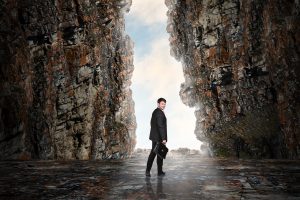 I was thinking about our business last week and the many customers who have used our services over the years.
There is one common denominator that joins them all together; they have all changed their buying process as time has gone by.
So, every year, my team renegotiate the terms and conditions with them.
Every year, the buyers find different values that need to be assessed. And every year, it makes us realise we have to change the way we deal with the buying process.
We recognise that sales processes are out of date when certain things are happening that were happening years ago and have not evolved with the times,
Here are some of them:
The main focus is about the price
As soon as price is the issue, then the customer starts focussing on what they can do to reduce that.
Volume discounts, shipping charges, costs scheduling, warranties, technical back-up, etc, etc. can become the main topics of conversation.
This price erosion has a direct impact on your profitability.
Incentive schemes are constantly being tweaked to match better pricing and better margins
All this does is make the salesperson look for ways of keeping the price high and doesn't help in developing the relationship.
The negotiating policies involved are naturally obliqued towards profit instead of building value for the customer.
The attention is on your customer instead of your customer's customer
Many salespeople we speak to only think about the relationship with their customer.
This is fine up to a point, but remember; your customer will have customers and it's those people who will make your customer a success or failure.
You are unsure, unclear or ignorant of how the customer works
Customers' businesses work in a unique way.
Many salespeople think that the sale they made to a previous client will work with the next prospect too.
Unfortunately, this doesn't always work.
How the company makes money, what the prospect's priorities are, how they work day-to-day, how the products would be used within their business and what they plan for the future are keys to ensuring the relationship lasts.
It's necessary for you to update your processes every year.
If you don't, you run the risk of being left behind in the proverbial dark ages.
Happy selling!
Sean

Sean McPheat
Managing Director
MTD Sales Training | Image courtesy of Big Stock Photo