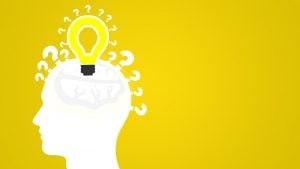 I read the other day about a woman who weighed 420 lbs (190 kg) and went into hospital with stomach pains.
The doctors examined her and said that there was nothing wrong with her…the pains were caused by the fact she was pregnant and about to give birth.
Well, I don't know about you, but that made me wonder why it wasn't picked up before. The doctors said that she hadn't noticed any movements from the baby because she had mistaken them for her usual stomach movements!
It got me thinking how we as salespeople can maybe uncover prospects' needs that they may not know they have. Just like this woman I read about, could we use our questioning skills to determine how to look at a business's true situation and determine needs that they never knew they had?
Firstly, identify the current position and what the potential is for the business. Many prospects potter on at the same pace as always without realising what opportunities might exist out there. Your knowledge of the industry and the market may throw up ideas that they didn't know about and have not seen.
Second, show the prospect the consequences of doing nothing rather than taking your products or services. What would be the outcome if they stuck with the status quo? How much would they lose if they didn't take up your offer?
Third, highlight the benefits of growing in the direction you are suggesting, even if they hadn't planned it before. You uncover that new market for them, and they start being motivated to buy rather than you having to sell.
And fourthly, describe how those new markets will impact their bottom line or reduce their overheads if they go for them. This will uncover new potential for them that didn't exist before and help you become their real business partner instead of a supplier that has competition.
If the doctor of that pregnant lady had asked relevant questions earlier, they both may have uncovered the reasons for the pain and the diagnosis would have been easier to make. Take the role of a doctor with your prospect, and you may uncover needs they didn't know they had. How's that for partnership?!
Happy Selling
Sean

Sean McPheat
Managing Director
MTD Sales Training | Image courtesy of Big Stock Photo