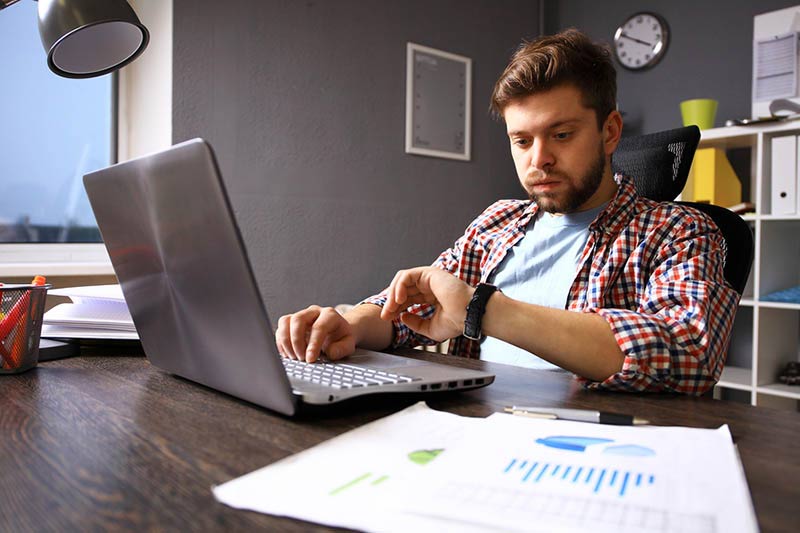 So you've arrived 30 minutes early and you're sitting in your car ready to go in and visit a prospect and you've made the cardinal sin and have not done any sales preparation for this meeting!
Shame on you!
So you might have briefly scanned their website but that's just about it.
Well, here are 5 areas to prepare for the sale now so it will give you more focus:
Know Your Objectives
What do you want to get out of this meeting?
Is it to qualify the prospect for a proposal?
Is it to identify the real decision maker?
Is it a fact finding mission?
Have a crystal clear objective in your mind so it will give you some focus.
What's Your Secondary Objective?
So your most wanted outcome does not fly…
What are you going to do then?
What's your secondary objective?
To find out who they are using and why?
To find out their buying process?
To uncover some weaknesses in the supplier they are already using?
Have something up your sleeve!
Pull Out The Problems
One of the biggest mistakes that under-prepared salespeople make is that they rush it so much that they just "turn up and throw up" over the prospect.
They PUSH the benefits and features of their products and services instead of PULLING out the problems first and ONLY THEN solving the problem.
Don't make this mistake!
With the limited time you have available jot down some questions that will pull out the problems from the prospect and unearth their pain.
……..and then you can solve the problem!
Objections!
You know what's coming!
So take a little time to get centred and go over how you will handle them.
Will you frontload them in your talk?
Will you handle them when they just come up?
If they ask for discount what will your strategy be?
Be prepared! You know objections are out there!
Mindset If The Key To Success
Salespeople in a hurry act as though the prospect is "just another prospect"
You need to act as though they are the last prospect you'll ever have!
That means that you need to get the thought of the commission out of your head and just focus on helping them.
When you strip out sales to it's core it's about solving problems and helping people.
So just think about this for a moment and come from this angle when talking to the prospect.
Okay, it's time to sell!
(But next time do a more thorough job on your sales preparation……please!)
Happy Sales Preparation!
Sean

Sean McPheat
Managing Director
MTD Sales Training | Image courtesy of Big Stock Photo