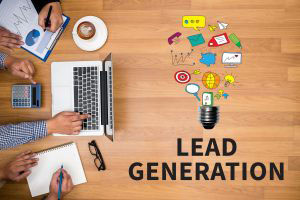 When it comes to modern day selling, sales professionals and business owners alike can find real value in the LinkedIn platform as a sales tool, as there is so much potential for you to prospect for and engage with new leads and current clients online.
There are numerous different ways I in which you can use LinkedIn to network with c-suite decision makers and build your internet footprint, but here I thought I would take you back to basics and show you how you should be maintaining your LinkedIn presence on a weekly basis.
You see, in order to get the best out of the platform you need to contribute frequently on LinkedIn, to ensure that you are always at the forefront of your prospects' minds whenever they access the site.
Keeping up-to-date with your LinkedIn connections – as with any social media site – requires a certain level of dedication, but there are a few simple tasks you can pursue on a weekly basis to ensure that you maintain your presence on LinkedIn.
After all, you have worked hard to build up your LinkedIn activity and you shouldn't let this fall by the wayside simply due to time constraints, so here are 4 quick tips to help you manage your LinkedIn account on a weekly basis:
Keep Your Content Fresh
Generating new content consistently is a vital aspect of building your personal brand and positioning yourself as an industry expert in your field, ensuring that you are the go-to-guy when your prospects and searching for the products and services you provide online.
But more importantly than just generating new thought leadership content, is making sure that you distribute this in spaces where your prospects will find it.
LinkedIn is a great platform for sharing your content and there are so many applications you can use to do this, so there is no reason why you shouldn't have your most recent blog post on your profile, your latest business read on your Amazon Reading List and an up-to-date presentation on your Slideshare app.
The more content you distribute the more you will build your presence on the platform, and taking 5 minutes out of your week to ensure it is all up-to-date is definitely worth your while.
R&R – Recommend And Be Recommended
A recent survey by Nielsen found that 90% of consumers trust peer recommendations, so the fact that the LinkedIn platform gives you the opportunity to request and display your recommendations is a real bonus for any sales professional – so make the most of it.
Do be afraid to ask for recommendations via LinkedIn, and ensure that you follow up with this on a regular basis, as the more glowing recommendations you have for your work, the more trustworthy and reliable you will appeal to any prospects that land on your LinkedIn profile.
It's also important that you are seen to recommend your LinkedIn connections whenever they ask, as few people will want to recommend you if you are selfish about returning the favour.
Take half an hour at least once a month to request new recommendations from your satisfied clients, and return the favour for any connections who have requested one from you.
After all, we all need a bit of R&R every now and again!
Take 10 To Make A Contribution
Your LinkedIn Groups are a hotbed of potential contacts, and contributing regularly to key discussions happening in these groups will help you to network and engage with more and more connections – as well as helping to build your profile as an industry expert.
Taking 10 minutes out of your day to contribute to 2 or 3 discussions via your LinkedIn groups or on the LinkedIn Answers platform will help to keep you at the forefront of relevant discussions surrounding your business.
Turn Your Business Cards Into LinkedIn Connections
As a sales professional or business owner, you're likely to collect a tidy little pile of business cards from your meetings with your clients over the month, so don't let these vital contacts go to waste.
Instead, find a bit of time in your week to search for these contacts on LinkedIn and invite them to connect with you.
If you find that some are not currently on the platform then you can also use their information to invite them to join you as a LinkedIn member, which will give you an opportunity to engage with them further following on from your meeting.
An Hour A Week Is All It Takes
Prospecting, networking and engaging with key decision makers via LinkedIn doesn't have to be taxing, and taking as little as an hour out of your week to keep yourself up-to-date on the platform will really help you get the most out of your activity on the site.
By maintaining your presence on LinkedIn you are maintaining that all important contact with prospects and clients alike – and this is a hugely important factor in selling the modern way.
Happy Selling!
Sean

Sean McPheat
Managing Director
MTD Sales Training | Image courtesy of Dollarphotoclub