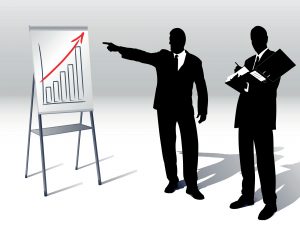 Last week, the CMI and Glassdoor published their research findings on management trends in their paper 'Leadership and Culture at Work.'
It's always interesting to see how companies are adapting to the wildly-changing world of business, and it's studies like these that help us as sales managers and sales directors to understand how we need to shape up for future business opportunities.
The abilities we share can always be improved, so it's good to see what great companies are doing to keep ahead of the competition.
Here are just some of the points from the research that shows us how to learn from the best.
The report discusses the priorities these best companies for leadership and culture are putting at the forefront:
Autonomy:
Many sales managers like to feel they are in control of their sales teams, and this causes an element of micro-management. They attend sales management training and come back with the wrong attitude (not from our courses I hasten to add!)
Yet, the study shows that many of the top 20 companies advocate giving their staff a degree of independence and free-thinking that allows them some semblance of control.
CEO of Equal Experts, Thomas Granier, states that it helps create a culture of transparency and openness.
Naturally, this requires a large dollop of trust, and that is exactly what the top 20 companies in the study are advocating: the continuous journey towards a culture of freedom and independence, hence advocating an autonomous and free-thinking team culture.
More Frequent Performance Reviews:
The top 20 companies saw performance management as an opportunity to fuel personal development and growth, not a check-up on results.
Some of the companies actually checked in daily with their sales teams to promote growth on a personal and business level.
The greater the frequency that performance is discussed, the greater the value staff put on what is most important to the business
Hire For Cultural Fit:
Chloe Marsh from RHP, the UK's first fully-digital home tenancy service, stated that their company hires people on behaviours first and technical skills second.
Most top 20 companies in the study put their values first, middle and last.
Their values drive employee engagement and we are seeing more and more companies put values at the head of their recruitment process.
As managers, we need to assess the cultural fit of any new hires, sometimes more than what's on their CV.
Online Communications:
Most of the top 20 companies in the study embraced social networking for their communications with remote teams.
Most use it to 'share expertise' or to engage their teams in the latest updates from the company.
Whatever the medium that you use, make sure your staff get regular communications and have the chance to drop info back as they see new ideas and concepts.
Plan For Internal Progression And Growth:
Staff turnover is natural, but the top 20 companies tend to share an ability to keep their stronger people for longer.
They do this by encouraging growth and loyalty through internal promotions.
This means that staff are more motivated, and it helps the business, as the people in middle and senior management positions already have the requisite experience in the company and can offer quicker adaption to the needs of the more senior role.
This naturally means that training, coaching and mentoring is a must.
Putting the emphasis on developing your individual team members shows them they are a valued team member and builds loyalty, as the company proves it has the vested interest of the employee at heart.
The study gives an insight into what great companies to do achieve, maintain and develop their businesses, and we can all learn a little from their example.
No point re-inventing the wheel when others have already done it before!
Happy Selling!
Sean

Sean McPheat
Managing Director
MTD Sales Training | Image courtesy of Big Stock Photo