We've discussed before how the science of sales means you have to be totally aware of your numbers. You need to identify how your ratios are connected to the results you achieve, so you can alter your activities to match the changes you require.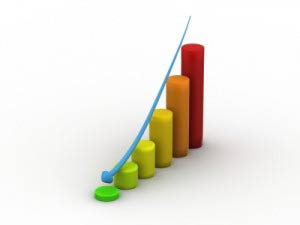 One of the key ratios in sales is the overall cost of sales, the amount of time effort and money you are expending to achieve the results you get. Here are some tips on how to reduce these costs so you don't overspend in terms of effort.
Become a Farmer rather than a Hunter. Salespeople often put too much emphasis on trying to gain new accounts. However, your best tactics involve going back to the customers you already have, and bring them ideas that will help them reduce costs, increase their sales, and be more effective by doing more business with you.
Follow up on Leads Quickly. When a lead comes in to MTD, we endeavour to contact them within minutes. Recent studies show that most leads or hot prospects go cold in the first 24 hours. On top of that, over a quarter of leads are not followed-up at all. That's a awful lot of business out there not being pursued. You need to have an efficient and robust CRM system that captures all leads, so your costs of drumming up business aren't frittered away by not following up effectively.
Work out how much it costs for you to get new customers. The best way to do this is to calculate the current actual cost to get a customer against the average customer lifetime value. Knowing the average cost to gain a customer is vital to setting a budget that ensures profitability and a strong ROI on sales expenditures.
Create valuable marketing collateral.  People no longer want brochures that clutter up their bins. Instead, they want information that will help them build knowledge about how to run their businesses. Educate them. Put information on LinkedIn. Create stuff that people really want to read. Then, you have less outgoings to have to justify to your marketing team.
Make virtual meetings the first step in the sales process. Research has shown it can take sellers eight to 12 contacts to set up meetings with purchasing decision makers. Think about how you can hold virtual meetings rather than traveling to see prospects that turn out to be damp squibs. Have pre-meeting contacts so that you reduce the costs of doing business with prospects.
Make sure your research is up-to-date and relevant. Nothing will increase your costs more than having outdated processes that don't drive sales forward. If you are continuing to use old ways of trying to sell features and benefits, your costs will escalate as you see less and less results from more and more effort
These tips will help not only reduce your costs of selling your products and services, but also increase the overall profits that keep your sales going.
Happy Selling!
Sean

Sean McPheat
Managing Director
MTD Sales Training | Image courtesy of Renjith Krishnan at FreeDigitalPhotos.net