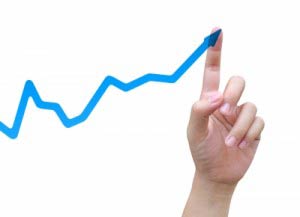 Value…
What is it and how do you build it?
Earlier on in the week I wrote about how to gain an insight into your buyers mind so you can appreciate what value is.
And in response to that blog post I received quite a number of emails looking for further information on how to build value so I've hunted out some of the best articles on my blog and have listed them below for you. Have a scan of the titles and then dip into the blog posts to learn more.
#1 – Become A Thought-Leader To Add Value
This is about becoming an expert in your field so you are viewed as a trusted advisor rather than a sales person…
#2 – Using Suggestive Selling To Enhance Value
A word for word phrase to use when making suggestions to your prospects…
#3 – How To Reduce Your Price Without Reducing The Value
If you have to give a discount then how can you do it the right way without reducing the value you've just built…
#4 – 3 Critical Reasons Why You Should Never Reveal The Price Until You've Build Up The Value
"How much is it?" is a question you should never answer until you build the value. Here's why…
#5 – 3 Ways NOT To Handle The Prospect Who Is Shocked By Your Price
You've built up the value (or so you think) and they are shocked by the price. Just don't do this…
Ok, there you go. 5 great ways to build up the value.
Like always, if you need any advice in implementing this, just drop me an email I will reply personally to you with some guidance.
Happy Selling!
Sean

Sean McPheat
Managing Director
MTD Sales Training | Image courtesy of twobee at FreeDigitalPhotos.net