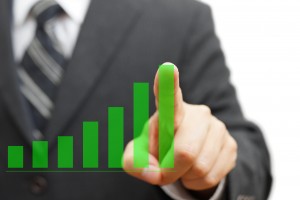 A recent straw-poll that we carried out with a series of buyers showed a interesting fact about how salespeople approach concerns that those buyers have.
We asked the question concerning how often salespeople resort to lowering their prices when price wasn't really a concern.
Fully three-quarters of the respondents (74%) said that this happened most, if not all, of the time. In fact every buyer we contacted said that price concessions had been offered when price wasn't the main issue.
One buyer stated that they probably are OK with the price on most occasions, but primarily need to know how it will increase productivity or increase their ability to get new customers. Another told a story of how a salesperson had returned an email the buyer had sent by saying he was willing to offer a 25% discount if the buyer chose today. And the buyer had already decided to buy! He said he pocketed the 25% with relish, thank you very much!
So, if price isn't the only thing the buyers are looking for, what other items do you have that will build value in their eyes? What else would convince them that making the decision to purchase would be right for them?
Here are seven addition value-builders to consider:
Delivery options: Could it be that quicker or lower-priced shipping may have a bigger impact on the customer's decision that price alone? Might the provision of deliveries actually save the buyer money in some cases?
Bespoke specification or features: Is it possible that you could personalise some of the product or service to match their specific needs. Could you support your buyers unique use of the product by matching something they want?
Warranties and guarantees: One thing that gives many customers peace of mind is the back-up they get from the purchase. Offering a cheaper warranty may offset some of the concerns the buyer may have in making a choice.
Payment terms: If the customer is struggling with the purchase because of cash-flow problems (something your solution may help them with) is it possible to offer favourable business terms so this ceases to be a reason to decline?
Back-up Service: If the product or service needs to be maintained, is there a way you could build value by offering a service package or contract that would allay some of the buyer's fears? Could you include future upgrades or enhancements that would save the buyer money long-term?
Possible integration with current systems or products: Is it possible that your services could be integrated into other department's services so that the cost of change is limited or lessened? 
Partnership integration: Would the benefits of working with you and your company bring added advantages to the buyer's department or company as a whole? Would the buyer be able to help you with enhancements of the product or your services as time allows? Could a long-term relationship between you add a new or different dimension to the way you work together and progress new products or services?
Each of these could work together or independently of each other to show the value-adds that would make it more beneficial for the buyer to work with you.
By adding some of these 'extras' you are essentially saying to the buyer that there are more important things than just the up-front price that will help their company save more, produce more and make more profits.
Happy Selling!
Sean

Sean McPheat
Managing Director
MTD Sales Training | Image courtesy of Dollarphotoclub