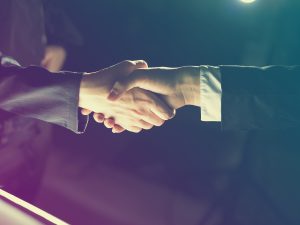 Many sales people between sales meetings or between calls are blinkered to the sales opportunities around them.
They take too much time to reflect on previous meetings, and some sales people will just see time between meetings as time out of the office.
Sales people need to take off these blinkers if they are to open their eyes to the opportunities around them. If you were to remove these blinkers, it helps you to be aware of opportunities around you that otherwise you might miss.
Quality salespeople take these blinkers off whenever necessary, especially when driving around or when finishing a sales call.
Here are some examples of some of the opportunities you may have missed, and to now look out for them:
When with a prospect, listen out for other people they might mention in passing, who may be interested in making decisions related to your product or services
When leaving an appointment, look all around to see if there are other opportunities that you may not have been aware of before, like a department name or a job title
You might see a new development being built in your area, and your product may support some of those businesses
If you pass a business you hadn't noticed before, make a note of their address and do a quick search for their details when you have a chance
If you see a sign for a new business, make a quick note or travel down that road to see what type of business it is and its size
If you come across someone with a company logo on their clothing, ask who their decision-makers are in their business
Use your smartphone to record a note to self when you see a prospect's name on a sign or on a lorry or van driving by
Take a picture of a new prospect's premises, create a new prospecting list and do some research as if they were brand new to you
Identify when people are using a similar product or service to yours. Start up a conversation with them and ask how they are getting on with it. Don't try and sell there and then; just gather information about how people are using your competitors' products
Happy selling!
Sean

Sean McPheat
Managing Director
MTD Sales Training | Image courtesy of Big Stock Photo