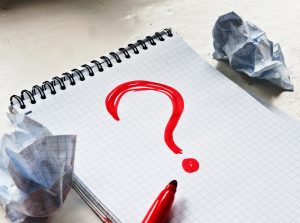 Very often, we go out in the field with a great deal of knowledge about our products, our services, our competition, our prices and our industry.
That's great, and this knowledge is imperative for our confidence as well for generating more leads.
But if we think about a different perspective, not only will we be confident in our products, but confident in getting more sales as well.
I'm referring to the ability to see things through the buyers' eyes before we even visit.
How can we do this?
By understanding what it is the buyer would want you to know before you even approach them.
Here are nine tips to help you see their point of view; nine things that, if they could have some of your time before your call, they would tell you:
Don't sell to me; understand my business needs
Please don't try and sell me your products.
I know what I want.
What I need you to do is know and understand my business needs, so you can tell me why your products would be best for me and my business
Come to me with forward-looking, game-changing ideas
I don't have time to research my industry, so I rely on you to approach me with ideas that will take my business onto the next level.
Tell me something I don't know
I'm actually sick and tired of hearing the same old stories about how your products are better than others.
I don't judge on superior quality or cheaper price.
I judge on learning something new that will impress me enough to taker a look at what your provide as solutions to me existing problems
Become a source of value creation for me
Don't just help me to reduce my costs (although I will thank you if you do).
Also help me to increase revenue and build profits in some way
Promise me growth in some way
Help me to see what I can do to protect my current business and grow it in other areas.
If you can bring that new perspective to me, I can see that what you're trying to sell to me will benefit me in many ways
Find out about my customers
Learn about my customers as well as my business.
If you know who I'm selling to, you can assist me in marketing to them and building my business
Focus on helping me succeed
You see, I'm not interested in your products; I'm only interested in what your products will accomplish for the success of my business.
Ensure you put more emphasis on my prosperity than your commission (they will go hand in hand!)
Prove to me you're not selling a commodity
If I feel you only have a commodity to sell to me, I will put the emphasis on price.
If you show and prove to me the value and worth of what you have, I will focus on what you can do for me.
Then price won't be the only issue.
Share success stories with me
Don't just tell me what you do.
Prove your worth by sharing how others have succeeded with what your are selling.
That way, I can prove to my stakeholders that you are worth investing in.
Naturally, there are more things your buyer would say to you if she had the chance, but these will do to start with.
Take these on board and see if this change in perspective will help you develop more business.
Happy Selling!
Sean

Sean McPheat
Managing Director