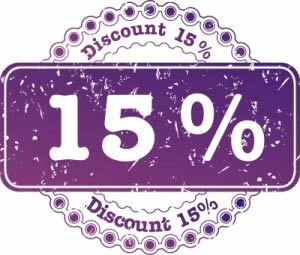 While it should be only on rare occasions, there are times when you will need to offer a discount and lower your price to close the sale. A well-orchestrated and properly timed price drop can indeed help close a sale.
However, a price reduction – no matter how small – done incorrectly can cost you the loss of more than just the sale at hand as well as additional sales; but also your credibility and reputation.
As you may know, I often write about this subject and how to properly reduce the price, including a methodology to accomplish this successfully. However, I have had requests to explain the method using more generic wording. So, without further ado…
The Formula
Take these steps for a proper price drop
1. Stand firm
2. Raise the value up to three times.
3. Find a justifiable reason
4. Slightly reduce the price
5. Repeat, only if necessary
#1: Stand Firm
This is where most sales people blow it. You cannot arbitrarily jump to lower the price as soon as the customer offers the slightest resistance. Hold your price.
#2: Raise the Value Up to Three Times
Always keep in mind that a price objection is not about price; it is about value. Don't start debating and negotiating price. Instead, raise the value. Also, keep in mind that you will usually not have to do this three times. Two is normally enough for the buyer to feel that he or she did not "roll over."
#3: Find a Justifiable Reason
If the price you first offered was indeed real, then how can you simply change it with the stroke of a pen? You have to have a legitimate REASON to change the price, and it should involve the customer doing something to EARN the reduction.
#4: Slightly Reduce the Price
Don't instantly go to the bottom line! A small, incremental decrease could be all that you need. Often it is not the actual amount of money, but the small victory that the buyer needs to help him or her logically justify the decision.
#5: Repeat, Only if Necessary
Example
What follows is a clear example of the process. As always, it is not a script, but will demonstrate the concept.
Sales Person
"So, Steve, we are looking at £200 per territory for three territories or £600 per month. Does that make sense?'
Prospect
"Well, yeah, but that's a lot of money per month. I don't know if I can handle that."
Sales Person
"I appreciate that Steve. However, if you sincerely have a problem with £600 per month to get your web site on the front page of Google, and dramatically increase your customer base, then you need this service immediately! Let's get this paperwork done so I can take it up to our technical staff and get started today."
Prospect
"Well, on hold. I mean can you do a little better on the price?"
Sales Person
"The price is exactly what we are trying to reduce, Steve. There were 9,765 searches for YOUR services in YOUR area last month and the majority of that business went to your competitors! THAT is a heavy PRICE to pay for coming up on page three or four. Do you want to use 20 keywords, Steve or do you have more in mind?"
Prospect
"I know, it can help. But what kind of special can you give me?"
Sales Person
"Please consider this, Steve: You told me that your average customer grosses you about £520. You also agree that with 9 to 10,000 hits on that front page, that you would HAVE to get a few new jobs every week, right? I'm not talking about hundreds, just one or two every other day or so. Steve, we're sitting here debating £600 as you continue to lose £60,000 every month. I think it makes sense to put that money back into YOUR pocket, don't you agree?"
Prospect
"Yeah…I know it could work. But…I just don't know."
Sales Person
"You know, I have an idea Steve. I could really use a reference in this area. I mean, a respectable business and website that I can show to potential customers. I am certain that will help me gain at least two or three new clients in the area. If you will be that reference for me, and maybe even accept an occasional telephone call, I will pay you a referral fee in advance and take it right off the top.
I'll give you 25% for three territory sales that I know I will make. So, that brings your areas to only £175 each or just £525 per month. Is that fair enough?"
1. Stand firm
2. Build value up to three times.
3. Find a justifiable reason
4. Slightly reduce the price
5. Repeat, only if necessary
Happy Selling
Sean

Sean McPheat
Managing Director
MTD Sales Training | Image courtesy of FreeDigitalPhotos.net