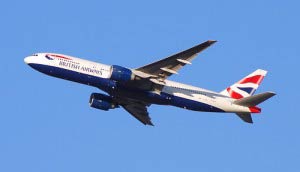 Here's some quick advice for a Monday morning…
On the way to work today I heard on the radio that British Airways have just taken the title of 2014 UK Superbrand!
BA beat off the likes of Google, Facebook and even Apple to take the coveted top spot.
Please click here for a list of the top 10
This got me thinking about the sales people that we have trained for companies who have a "top brand".
Sometimes, if you have got a strong brand it's easy to turn up to meet with a prospect and assume that the brand will sell itself.
This isn't the case!
There is always another competitor around the corner. A lean, more hungrier sales person who wants to eat your lunch for you.
So don't assume that the brand will sell for you. You need to sell too!
And if you're a top brand chances are that you are not the cheapest in town too so you need to sell the value more than ever.
Have a great week!
Happy Selling!
Sean

Sean McPheat
Managing Director