Branding is one of the key components of marketing your products and services, and branding has become a multi-million pound industry, with so many companies using their brands to leverage their marketing positions.
Branding, though, can be lost in the competitive elements that make up the world of products and services. No more is this so in the components that make up personal branding.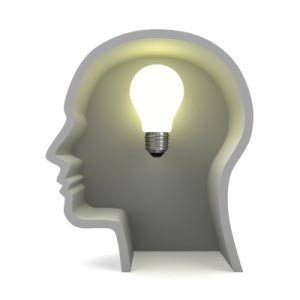 Personal branding is how you are perceived as an individual. If your clients think of your product and immediately think of you associated with it, your personal brand is attached to the product.
But what if you were to build your product brand away from your product or service? What if your prospects were to think of you as standing out way above the level of the product or service you sell? What would be the implications for your selling future?
What I'm referring to here is the element of thought-leadership within your own business model. I follow various leaders on LinkedIn, as their ideas inspire me to become the person I know I'm capable of being. But what if people started to follow you? Is it possible for you to become a thought-leaders for your industry or product? What if people sought out your views on new products or directions on what to choose or where to buy?
Becoming a thought-leader doesn't have to be that time consuming. And it opens up lots of opportunities for you to show your personal brand off to many more prospects.
So, how can you become the kind of person others will want to follow and know about? Here are some ideas to kick you off:
1) Identify yourself with one thing. You can't be too generic here. Just saying 'sales' or 'product x' won't be specific enough. You need to become an expert in a particular field. Take one area that you know people are interested in and start researching ideas connected with that area. Yes, it takes focus and yes, it takes time. It will be time well spent if you become the person that others choose to listen to.
2) Expand your portfolio of opportunities. In sales, we tend to concentrate on our own products and services, while the competition and others are developing and evolving. You need to look at other opportunities within the field and offer people ideas and techniques on how they can improve their businesses and their lives. By showing others where they can improve, you set yourself as someone of value, and people will always seek you out because of that.
3) Go where the people are. When you have decided what you are going to focus and concentrate on, you need to go where people are looking. This means placing your blogs in areas where people go. You need to share ideas in LinkedIn groups, on your Facebook business pages and on Google Plus. People are evolving exponentially in the way they seek out information. Your message needs to be in places where people visit, or you will be lost in the morass of other minutia. Building your personal brand awareness through articles, thought-starters, questions, debates and future-focus are key ways to stimulate interest and drive people to your ideas.
So, becoming a thought-leader in your industry may take time and effort, but the rewards will be more interest in you, more referrals from others, more contacts from people you haven't heard of, and more awareness of your ideas on how businesses can improve their business results. It offers you plenty of chances to show your value to individuals and companies. And it increases your pipeline as people approach you for advice and guidance.
Sure beats having to prospect all the time!
Happy Selling!
Sean

Sean McPheat
Managing Director
MTD Sales Training | Image courtesy of Master Isolated Images at FreeDigitalPhotos.net