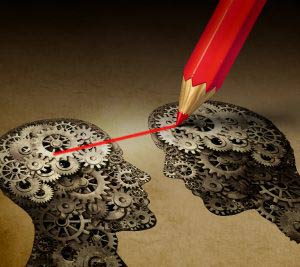 Today's sales conversations seem to revolve more than ever around price.  But, as I've said many times before, the customer of yesterday has changed forever.
And today's buyer wants something different. Price and value are still essential, of course, and today's customer wants you to know how their business works, so you can make it work better. And guess what; you can't do that with your traditional sales approach.
This is also the view of Ram Charan, whose book 'What the Customer wants You to Know' is part of my sales library, and should be part of yours.
Charan says the heart of the new approach to selling is an intense focus on the prosperity of your customers. No longer do you measure your own success first. Charan suggests that you measure success by how well your customers are doing with your help. So, you take the focus away from selling products and services, and you focus on ways your company can help the customer succeed in ways that are important to that customer.
Charan's book highlights ways that you and your customer can work together to change the nature of the game in your customer's industry, based on the value you can help provide. It's one of the best books I've read recently on becoming a trusted partner with your customers, and best of all, it's packed with tips and ideas on how you can build a relationship that will keep them loyal to you. I'd recommend it for your bookshelf.
Happy Selling!
Sean

Sean McPheat
Managing Director