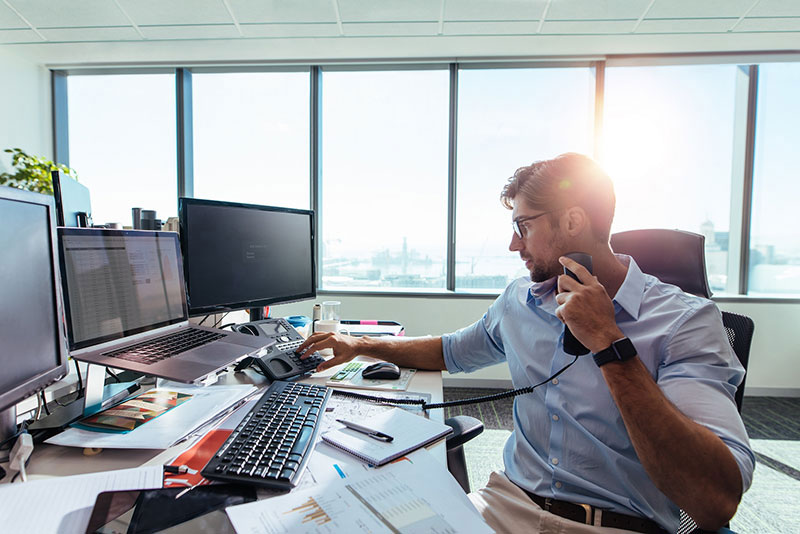 Well, does cold calling work?
I'd love to hear your comments – just post something up at the end of this blog posting. Does it work for you? Got any good, bad or ugly tales to tell?
There's a train of thought that cold calling is going to die a death in the coming years if it isn't already dead that is!
My opinion?
Well, unless legislation steps in it will still be a valuable way to generate leads. Notice how I say "to generate leads". To sell a service or a product over the phone in true cold calling style is becoming more and more difficult due to the scam artists out there. Who will want to give a total stranger a credit card number or their personal details when they haven't even seen a picture of what they are getting!
Identify fraud is a hot topic and without being able to verify who you are talking to, you'll never be able to gain the trust of the caller no matter how much "patter" they have.
The problem with cold calling is that it has got a horrible reputation. The skill levels of cold callers today are awful.
The sales training we provide is different to that of most companies when it comes to cold calling. The old "smile and dial" method of the 80's and 90's is soooooooo outdated it's unreal.
With this, trainers would teach you to smile on the telephone, be upbeat and have lot's of energy. Some would even tell you to have mirror by the side of your telephone when making sales calls.
Oh come on!
My advice?
Be a real person. Lose the smoothness. Lose the cheesy patter "And how are you today Mr McPheat?"
"I'm crap, someone has just gone into the back of my car and my boss has just given me a rollicking – bog off"
Be a real person, imperfections en all!
Why?
Well, 95% of the people making cold calls (and believe me your prospects will be receiving lots of cold calls from your competitors and other cold callers each and every day too) use the old smile and dial techniques so much that your prospects get so hacked off with everything.
So much so, that they regard all cold callers as the same – a real pain in the 8ss!
So you need to be different. Do the complete opposite of what they do and you will immediately improve your chances of success.
Happy cold calling!
"The LEADING AUTHORITY on how to market and sell
to the modern and sophisticated buyer of today"
Sean

Sean McPheat
Managing Director