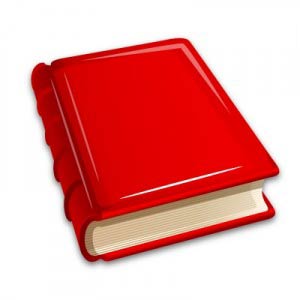 Be honest; have you ever walked into a sales interaction or had a prospect come in the door and immediately say to yourself, "OMG! This is a losing situation?"
No matter how hard we try, often it is difficult NOT to make predetermined, and usually unfounded judgments about people based on first appearances. It is also likely that you have been the recipient of such prejudgement yourself.
I thought I'd just give you an example of the dangers in doing this in the form of a short, light-hearted, yet very significant sales story.
My friend and "super salesman" from the U.S, John Landrine writes below of a situation that happened to him very early on in his sales career that taught him never to judge a book by its cover.
Here's what he wrote to me…
"Selling home cleaning and maintenance systems, I walked into the prospect's home only to find it was very messy. In addition to the obvious potentially disqualifying conditions, it appeared that there was no working adult in the household. Add this to the fact that this was not a very good area of town, and well, I was a little disheartened from the outset.
Although we had some basic pre-qualifying parameters in place, it appeared, to put it mildly, that the senior-aged woman and her daughter were quite poor, not to mention that they also provided care for an elderly parent in the home.
The presentation went well, too well. They wanted the system. The problem of course, was how in the world they would pay for it. So, in presenting the offer, I went to the bottom line, immediately dropping to the lowest possible nuts and bolts price, which they accepted.
Never even thinking about a cash purchase, I went into trying to figure out how I could finance the system for them, and went into credit application mode. What I needed to figure out was what was their source of income, since no one had a job.
The daughter, astutely noticed that I was tip-toeing around asking the hard question, and exclaimed, "Oh!! You mean, where do we get our money?"
"Ah, well, yes." I admitted. "I just need to know how you pay the rent."
"That is Mrs Chappers! (Not the real name)" the daughter explained as if I was supposed to know what that meant.
Dumb founded, as the small group starred at me with smiles, I shrugged my shoulders to say, "I don't get it."
"Mrs Chappers!" The daughter insisted. "You, know…Mrs Chappers!"
I come to find out that the old lady owned a chain of beauty salons and beauty supply stores all over the state, about 25 locations! She was the Mrs Chappers of "Mrs Chappers Beauty;" a wildly successful business.
How did they pay the rent? They did not pay rent because the famous Mrs Chappers owned the whole building and many others. She was a millionaire! Also, the state of the current home was due to a recent death in the household and they were in the midst of cleaning and rearranging.
Well, I closed the sale and got a ton of referrals, which almost all resulted in sales. However, the price point was a serious problem. I could not go and sell all of her friends and relatives the same system for more than I sold it to Mrs Chappers, and she made that very clear.
Judging that book by the cover cost a ton of money. I never did it again!"
Of course, if your sales process includes ways to disqualify prospective customers out of the funnel, then do so. However once they have qualified, then trust the numbers and treat everyone, every prospect as if they are worth a million pounds!
Happy Selling!
Sean

Sean McPheat
Managing Director
MTD Sales Training | Image courtesy of Digital Art at FreeDigitalPhotos.net