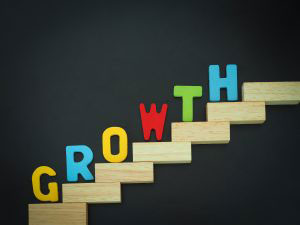 I often meet salespeople in my visits to clients and ask them for their favourite strategies when it comes to sales.
Sometimes they tell me a couple of ideas, but mainly I'm met with a blank stare or a mumbling of some quote or other they've heard over the years.
Why is it so important to have a strategy when you are selling?
Because it helps you build confidence when you are working with prospects and clients, and enables you to change direction when buyers put up obstacles or objections.
A really good strategy to follow is one that works for you, rather than following a strict code that someone has written.
I've used this one for many years, and adapted it for many situations. See what you think:
Step One: Vision
Be absolutely clear on what you want to achieve.
This could be short-term (the next meeting or  the next campaign) or longer-term (a year's target or career prospects).
It's designed to give you clarity on your goals so you can plan your journey effectively
Step Two: Values
You must be sure on why you want to achieve those goals.
If they are simply set for you by the company or your manager, there must be something that drives you, personally, towards it, or it becomes just an ethereal objective that serves others' purposes.
Step Three: Methods
When you know what you want to achieve and why, you can then work on the 'how'.
What processes must you follow?
What steps must you take to achieve the goals?
What journey must you go on to receive the rewards?
All these questions contribute to helping you go towards the overall objectives.
Step Four: Obstacles
No matter how lucky you feel or how much effort and energy you put into achieving the goals, you will come across some obstacles on the route.
Identify what prevents you from getting nearer the goals and work on what has to happen for you to by-pass them.
Work on those items that you can control (buyers' objections, quality issues and your own attitude) and don't let those things you can't control put a brake on your progress.
Step Five: Measurements
These give your goals clarity and provide you with feedback on your journey.
When you make advances toward your goals, seeing them measured gives you confidence and motivation to drive you onward.
With lack of measurement, you can't plan for what changes you need to make, as you don't know how successful your current efforts are.
Be aware of what's happening around you and make the necessary changes to achieve progress.
These five steps can generically be applied for any plans you are following, short, medium or long-term.
Try using these five steps for your next growth project and see where it takes you.
Happy Selling!
Sean

Sean McPheat
Managing Director
MTD Sales Training | Image courtesy of Dollarphotoclub