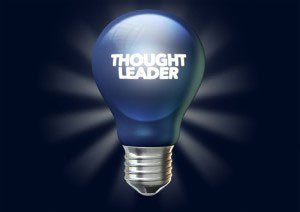 I had an interesting meeting a week back with a prospect I had never heard of.
Here's what happened: my team fielded a call from someone who was adamant they needed to speak to me, and me only.
He was the Marketing Director of a large company here in the Midlands and he wasn't going to put the phone down until he spoke to me.
He said to me "Sean, I want you to help us with our marketing. We want to take you to lunch and tap your brains. You free any day this week?"
I replied that I have a marketing team who can help him and that we could arrange for one of them to discuss their needs.
They were insistent it had to be me, just me.
They arranged to pick me up and we went to lunch nearby.
They had framed their problems perfectly. They knew their marketing problems, their poor website traffic growth, their low rankings on the search engines  and their poor conversion rates from their leads.
They knew they were poor performers in their industry and they needed me to tell them where they were going wrong. 
I shared information about strategies that would work for them and discussed where they should focus on improvements. I talked about clients who had had similar issues and had improved operations.
By the end of lunch, we had agreed a strategy for achieving their short and medium-term goals.
They were most appreciative for my help, they paid for lunch and we were on our way.
This morning we had a signed agreement for a six-month programme with them.
Why did this work so well?
Well, the Director viewed me as a sort of doctor who knew how to diagnose his problems.
When you go to the doc and describe your symptoms, he or she listens and then prescribes a solution for you.
The relationship is based on trust because you see their medical certificates on the wall.
When they prescribe drugs for your condition, you don't say 'actually, doc, I'll think about it'.
No, you take their advice and take the pills.
This prospect trusted me too. He trusted my diagnosis and my recommended solution.
Why?
We'd never met before. I'd never even heard of him. How did I earn this trust with this prospect?
Simply put, I have used social media over the years to build a reputation and achieved trusted-adviser status.
This prospect had read my Twitter shares. He had seen my LinkedIn articles. He'd received my sales and management newsletters. A year or so ago one of his colleagues had attended a Telesales Training open course that I had run (and told him how good it was!) He had read my blog. He joined in on my discussions and articles. He's read my book on 'E-Selling'. He'd seen me as a thought leader on topics that he was interested in and needed information about.
In short, he built up trust in me because of the information I had put out there on social media and through word of mouth.
How can you do this too? Here are some easy ways to start to build trust:
Follow the people on Twitter that offer genuine thought-leadership in your industry.
Retweet their posts. Build a following that creates an interest in you. Contact the people who follow you. Offer to help them. When you write an article, ask your followers to retweet it for you. Write articles that are interesting to your network.
Seek out those groups on LinkedIn where your prospects are looking.
Answer questions that people are asking in those groups. Become known as a contributor to discussions. Ask questions yourself and respond to those who answer them.
Seek out and read blogs that your industry produces.
Comment on them. Retweet them on your own Linkedin account. When you comment on blogs, link back to your LinkedIn page so people can find you. Build a relationship with article writers and bloggers. Write a guest blog for someone and get them to link it back to your company and LinkedIn page.
Link your company's blog to your LinkedIn page.
Find pain-points for your industry and write about them. Write articles for your own company's blog.
Does this take time? Yes, of course it does.
But I learned long ago to work smarter, not harder. I dropped those tactics that weren't very effective and learned to spend time on things that worked well.
I have built up trust by helping people see how they can use their time and efforts more wisely.
People now see me as a doctor who can diagnose situations and quickly recommend the remedy.
So, think of yourself as a doctor working with a patient rather than a service provider dealing with a customer.
That way, you will build up more trust and create real reasons for people to contact you rather than busting a gut trying to get prospects to pick up the phone to you.
Happy Selling!
Sean

Sean McPheat
Managing Director
MTD Sales Training | Image courtesy of Dollarphotoclub