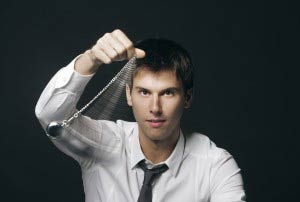 Often in a meeting, you'll get to the point where the prospect brings up an objection. This is the point where the disadvantages of your solution or concerns they have about it outweigh the benefits they would get from choosing it.
Many salespeople at this point would handle the objection and move on. But there's an interesting technique that might seem at first counter-intuitive, but actually works well.
It involves asking for more objections. What you're looking for is to get all the objections you can get, hence clearing out the minefield that might be lurking in the customer's mind.
The advantage of this is that you now know all the reasons they have for not buying and can decide what to do about them.
For example, if they bring up the issue of price and you then start dealing with it, you may have dealt with that one specific issue and think there's nothing now to stop you from progressing. But then they bring up another objection, and you have to go through the whole ordeal of dealing with that one too. This could go on and on.
However, you want to approach the situation from the mindset of joint problem-solving. That is, you want to be on their side and help them see how their objection is justified in their eyes and see what can be done about them.
You do this by asking questions like, "Are there any other reasons why you are not yet ready? Is there anything else that is stopping you from going ahead? There appears to be more concerns than you have raised here…what else might be on your mind?"
This now gives you the opportunity to bring out exactly what might be on the mind of the customer, and you can approach them from the right direction.
After hearing the customer out, you could respond with something like, "So, you're concerned about the pricing structure for the orders you are thinking of making, and you want the deliveries to be made to more branches than we originally quoted for. Plus, you're not sure about our credit terms and whether they are the best we could offer. Have I got that right?"
This shows a number of things. Firstly, you've really listened to their concerns; then, you've highlighted the main ones and simplified them in language you both can identify with; and then you've confirmed that your understanding is correct by checking back with them.
Now you're in a position to deal with these situations as a complete package rather than having to deal first with the pricing structure, then the delivery issues and finally the credit terms separately, which would have been the case if you had dealt with them individually.
It may be that you can link the pricing structure to the credit terms discussion, leaving the issue of deliveries until you've agreed on the principles of value for the products.
The benefits are that you can see the big picture much clearer when everything is out in the open instead of having to deal with them one at a time.
Try it and see if it works for you. You may find you are able to deal with any objections in a much more efficient and effective way.
Happy selling!
Sean

Sean McPheat
Managing Director
MTD Sales Training | Image courtesy of Big Stock Photo