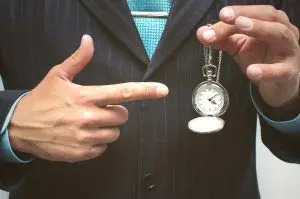 Everyone in the business of selling wants to be the best in their field, earn a high-level income and have a rewarding career.  However, most sales people do not take the steps necessary to achieve their career goals.  Here is a tough question to ask yourself to determine if you are a true sales professional capable of making it to the top.
How much time do you invest in education and training in your profession?
A top-level sales person's income should easily rival that of a world-class brain surgeon's. However, many sales people are looking for that income without the input.  That brain surgeon spent 8 to 12 years or more of schooling in preparation for the profession.  The doctor then invested 60 to 100 hours a month in continuing education and specialized training, easily totaling 30,000 to 50,000 hours of actual professional training.
How much time have you invested in your professional training?  If it is one-tenth the time of the above professional example, then is it hard to understand why you earn only one-tenth the income of such a professional?
Many people feel that selling does not require nor demand the same level of training as other fields do such as medicine, engineering or law.  However, professional selling requires as much training and education or more.
Go above and beyond your company provided training
You must seek out knowledge of your industry from every source, not just from your company and management team.  You must take time to study and learn everything there is to know about your competition, your industry and your company.  You need to seek continued knowledge in areas such as:
Sales
Your competition
Technical aspects related to your industry
Modern tools and methods
Internet technology
Human nature and basic psychology
Your industry's past and future
Your prospective clients
Legal aspects relating to your industry
Time management
Oral and written communications
Goal setting
And much more
You should invest at least 10 to 15 hours a week increasing your knowledge and improving yourself.
Selling is the highest paid profession in the world…and it is not by accident.
Happy Selling!
Sean

Sean McPheat
Managing Director
MTD Sales Training | Image courtesy of Big Stock Photo