Branding, the process of creating an emotional connection to a company or product, has been the subject of many studies and much research. Most of that research has revolved around the companies who have a high or low reputation and what to do to enhance the brand.
Here, we discuss the qualities you need to build you own brand, the skills that can make a real difference in how you are perceived by prospects and clients alike.
* Be Up-To-Date
What you display every day will tell your market how they will benefit from you and your products and services. You need to keep your knowledge and ideas of the competition, the market and the products that serve your customers up-to-date. Nothing affects your branding more than having an outdated, outmoded knowledge of what you stand for. Strong brand are always improving. You should be no different.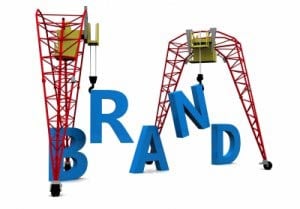 * Know What Your Competition Is Doing
You need to always be on top of who else your target market is looking at, and what new services and products they offer. Remember to watch their online offerings, keep up to date with what special offers they have in their armoury. Sett up RSS Feeds from your competitors, search them out on Google Alerts and follow their companies on LinkedIn.
* Crank Up The Value You Offer
Prospects today know what you and your competitors offer as much as, if not more than, you do. Therefore, the value you offer to the market has to been seen to be value-able to them now and for their future. You improve your personal brand exponentially as your value improves.
* Spend Time Revising, Refining & Re-Evaluating Your Brand
Your activities and your presence in the market place gives a clear message about you. Whether you're looking to expand your career, expand your sales or create job opportunities, you need to identify what you can do to build your reputation. So think about how you can revise what you do daily, refining the qualities you show at every touch point.
* Keep Updating Your Relationships
There are many things you can do to keep your network updated. Using media like LinkedIn can build those close networking skills.
Connect your contacts by sharing your connections with other people.
Ask how you can help or be of service to your network contact.
Let your network know about valuable resources you have to offer
Invite people in your network to attend events with you.
Build your network by attending social events.
Update your social media sites by staying current with posts on LinkedIn, Facebook, or Twitter.
Send an online newsletter.
Having a strong personal brand will create more chances for sales than you can imagine. People will look to you for your expertise, your experience and the confidence you build. Your personal brand will speak volumes about you, so make sure you keep the momentum going.
Happy Selling!
Sean

Sean McPheat
Managing Director
MTD Sales Training | Image courtesy of KROMKRATHOG at FreeDigitalPhotos.net