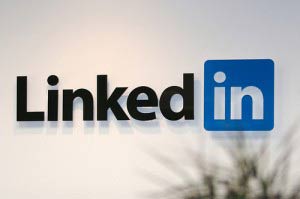 In Part One, we discussed how to make your LinkedIn profile really stand out from the crowd, turning your own personal business website into something that attracts viewings and rises your profile in the market place.
In Part Two, we are looking at how to get more business from this on-line tool, so you spend your time wisely.
1) Give before you expect to get. You need to have the mindset that you want to build value up front, rather than try to push your products. LinkedIn is a great place to build relationships, but shouldn't be used to overtly sell your services. So, join specific groups that harbour members that you would like to contact.
Remember, when you are in a group, you can, in effect, email anyone in that group without knowing their email address. You don't just have to post something to everyone in the group…you can send specific material to individuals with whom you are trying to get close to.
2) Check your prospect's history. Check if their work history includes companies you've worked with before. Check out their summaries and identify what you and they might have in common, so you can immediately build rapport and discuss something of real relevance.
Your prospect's profile may well have some hidden gems that you can latch onto, so be on the lookout for specific areas that you can mention in your contacts with them.
3) Visit the profiles of many people within the companies you are prospecting, not just one. Many salespeople will look for individual persons when they search. Instead, try searching companies within your area of responsibility, then try to identify decision-makers within those companies who would have an influence on what you are selling. You might find 4 or 5 people you may have missed if you were simply doing a 'person-search'.
When you have got the company profile, look for the key decision-makers within that company so you get a good mix of people and a good overall viewpoint of the structure of the decision-making hierarchy.
4) Have the right mind-set towards LinkedIn. Here are ideas that you should be looking to identify when you prospect using LinkedIn:
Get as many opportunities at the point-of-entry as you can, by identifying many decision-makers
Check out companies who are in the same region, area or industry as companies for whom your current clients work
Look for common connections you have with the prospects you are finding, and see the relationship between you and them
Look for common interests that you and the prospect have, digging deeper in their profiles to identify things that will help you build rapport
Join the same groups as your prospect, so you can share valuable information with them before you approach them, turning your first real contact from a chilly cold call to a warm healthy lead
5) Use the Tag Feature often. Many salespeople don't know how useful the 'Tag' feature is. It allows you to put various contacts that you have into various folders, allowing you to send the same message to a group of up to 50 people. It's very useful if you want to highlight a particular message to people in the same industry or same area.
Let's say you have come across some interesting research and you want to send it to all your automobile contacts, or all the HR managers in a particular region. Simply go to 'contacts' at the top line of your profile, and click on 'connections' in the drop-down box.
Under the 'filter connections' column, highlight 'Tags' and click 'Manage'.
You can now make up to 200 'tags' or folders to put your connections in. Maybe you want to send a special offer to all HR managers, or send specific material to people in a certain industry or area. Simply create a tab, move the connections you want to contact to that tab, and voila! You have a ready-made list of up to 50 prospects to whom you can send valuable information.
If you want to have more than 50 people in a group, simply label them 'Tag 1' and 'Tag 2' and send the material to both groups. Easy!
This great tool allows you to personalise information to a group of prospects without having to to go through them one by one.
6) Get to know your prospects well. While you're on their profiles, analyse any business challenges they are currently facing, identify what you have in common, what mutual interests you share, what groups they belong to and what mutual connections you share.
See if they have a twitter account you could follow or a personal blog you could read. See who else has checked out their profile. Identify which new contacts they have recently made.
Doing this before you contact by phone or email increases your chances of getting a favourable response.
7) Build recommendations. This is one of the best ways of improving your professional presence and builds reasons why people should be using you. At the time of writing, I have over 120 recommendations, and this puts me high on the list when it comes to building trust with other prospects.
Get your best customers to tell other prospects how you've helped them. Encourage your recommenders to talk less about how good you are and more about the results you helped them achieve. That way, your prospects will want to experience the same things and have more reasons to contact you.
8 ) Use 'Saved Searches'. This great tool means that you keep up-to-date with new people who come into your search category.
For example, let's say you have searched for 'HR Directors within 10 miles of CV1'
This search will come up with x number of people. Now, save this search (top right hand corner of the search page) and LinkedIn will automatically update your search whenever any other HR Directors in your search parameter come into range. So you don't have to do the prospecting yourself, it's automatically done for you. How's that for ease of use!
And remember, you can have up to 3 saved searches on a free account.
9) Share your expertise. Post updates whenever you go onto LinkedIn , preferably every day. If you come across an interesting article, and you will find many on the LinkedIn Homepage, send the link to chosen contacts. Let people know when your company has done something really good, or detail the results a client is getting with your product.
Share great resources that will be of benefit to all cleints. Contribute to group discussions. Share what's going on on your activity section. Comment on what others are saying and doing.
Doing all this gets your face and name known among your contacts. You will attract interesting comments and feedback, and your presence will increase exponentially.
Remember, LinkedIn is not the place to sell, but is a great place to build relationships. people we know who are using it to build their lists simply don't have to cold call. They spend their time building lists, giving value and sharing ideas.
Use LinkedIn for the purpose it's there for, and you'll soon reap the rewards.
Happy Selling!
Sean

Sean McPheat
Managing Director
MTD Sales Training | Image courtesy of Mario Sundar at FreeDigitalPhotos.net