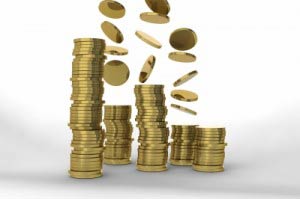 Being able to sell more to more clients is the holy grail for salespeople. Your ability to get more business from current customers is really the foundation for improving the margins and quantity of product sales and is something that we cover in length during our Account Management Courses.
One way you can increase sales is by concentrating on increasing the value of each client. You are dealing with people who know you, who need your products and services and have benefited from being one of your customers. By creating an Account Management Strategy for each client you'll be able to nurture and cultivate each account into a profitable revenue stream.
Here are some tips to help you sell more to current clients and so add value to the relationship.
* Determine which promotional packages you could offer to specific customers. You can package up products that complement each other or offer greater value to the client if they purchase more of a certain item. Think how the benefits to their business can be magnified by taking advantage of those offerings.
* Look at how some products or services could be made more 'up-market'. Are there some offerings that could be up-graded to make them appeal to more up-market clients?
* Up-Sell or Cross-Sell. What advantages would benefit the client if they had more of what you offer, or items that complement what you offer? See what you've got that would get the customer to look at other offerings.
* Create complementary packages that provide value to the client. Additional items might help them to provide quality and quantity to their customers.
* Put packages together that make the client feel they are getting more value the more they buy from you. You can add products together that shows how the value they get from you increases as they buy more
* Use promotions that build value in the client's eyes. Just offering discounts for multiple purchases won't always increase value. Building promotions that helps the client build their business just might
Imagine you're able to increase the transaction value by just 10-20% by using these simple tips…you'll help your clients to improve their businesses and you'll see your sales improve too.
Before I sign off, here are some more tips on becoming a great sales person:

Learn how to gain more repeat business by attending one of our Sales Skills Courses or Sales Management Training if you're a sales leader. Each programme will provide you with the tools to sell more, more often in a consultative way.
Happy selling!
Sean

Sean McPheat
Managing Director