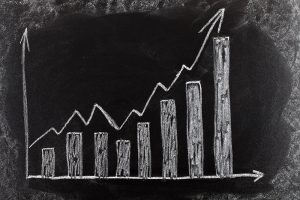 During the 1970's and 1980's, price increases were common and expected. In the past 10 years, however, we've all grown used to lower inflation and the overwhelming impact of the credit crunch and the worldwide recession. Today, prices are increasing again and it's an inevitable part of business today that we can't let ourselves avoid dealing with price increases. How can we use them strategically to increase our selling potential, rather than run the risk of losing clients? How do we sell price increases to clients that have been buying for a long time?
When discussing a price increase with a client, remember that they probably have had to have the same discussion with their own customers. The key to any conversation about raising the price is to emphasise that such an increase will still ensure product and service quality. You cannot simply increase price to raise your profitability. Very few clients will accept that. Here are some ideas to introduce the idea of price increases:
1) How does the customer view you and the products/services you sell? If you have a good reputation with the client, you can identify how the price increase has been naturally applied to help you maintain quality and service. If your reputation hasn't been so good, you can emphasise how a price increase will help you deal with the issues that will allow you to improve the service quality.
2. What impact will the price increase have on the customer and your relationship with them? If necessary, show them how your costs have escalated from your suppliers, like transportation expenses because of fuel costs. If you've taken steps to absorb price increases in the past, show them how you have resisted increasing prices for as long as you could. If you don't increase prices now, your service and back-up quality may well have to be scaled down and that's not waht you and your client wants. If your increase is below inflation, show how you have kept prices as low as possible for a long time.
3. Emphasise why your client has been buying from you in the past. Was the relationship always about price? Did they always buy from you because you were the cheapest, or were there other reasons they have remained loyal to you? If so, ensure they see why the long-term relationship with you is so much more important than price. Have at least two important criteria the client has in choosing you and why your product and service still satisfies those needs.
4. Has your client had price increases from other suppliers? If so, what price hikes have they experienced and what impact have those increases had in their long-term relationship with those suppliers? You need to show your client that you aren't themonly one who has had to suffer.
5) Is there a possibility the client can absorb the price increases into their business, or even pass them on in some way to their customers? If you act as a partner to your client's business, you help them to see how effective they can be in their market with their customers.
This article shows that are always some things our clients will want along with an excellent price offering.
One company we know of has introduced something called the 'loyalty plan'. They raise prices immediately, then for six months agree to keep all loyal clients to the old rates. They let these clients know that they will discount the new price back to the old one during this six months.
The new price is put on the invoice but the client sees the discounted net price on the bottom of the invoice. They see the increase but they aren't paying it yet. With every invoice they are reminded of what the price will be soon and they can get used to it.
The company stops the discount after six months. The service and back-up has been the same, and the reasons why the client uses the supplier has been reiterated every month. By removing a reduction instead of adding an increase, the client feels they have benefited for six months. And by raising prices immediately, all new customers pay the higher price. So the company earns extra profit on every new sale starting immediately, and also found that some clients even stocked up to buy before the price discount expired.
It's an option you can try to make sure your existing clients are given rewards for their loyalty.
But what if you have price-sensitive clients who walk away from you if costs go up? Well, if they do, it's usually got something to do with the perception of value – they don't feel they're getting good value for what you're charging or what you plan to charge.
If you're more than confident with the value you provide, then perhaps the lost clients are not the greatest loss in the world. Price-sensitive clients normally cause you lots of pain anyway, so ask yourself if they are a really big loss to your company in the long run.
Remember, each year that you're in business, you offer one more year of experience to your clients, one more year of developing their business, one more year of expertise, one more year of goodwill and relationship-building. That should more than enough justify any increase in pricing that you have to pass on. And if you have a strong business partnership with them, they will accept it is a normal way of doing business with you, now and in the future.
Happy Selling
Sean

Sean McPheat
Managing Director
MTD Sales Training | Image courtesy of Big Stock Photo