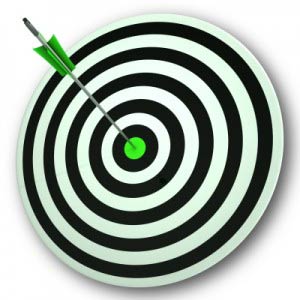 As a salesperson, I'm sure you'll agree that prospecting is one of the most important tasks you can carry out.
I'm sure you'll also agree it's one of the least-enjoyable and time-consuming tasks that you would rather forego, if you had the chance.
We all recognise it for what it is…a necessary evil. But there are many salespeople who actually like and look forward to prospecting because that have strategies and mind-sets that support their processes, and they see that success comes with following procedures that create opportunities from prospecting.
Identifying strategic questions can be the first step in identifying who the best targets should be for initial prospecting. Many of the failures in prospecting come from the fact that the list of prospects themselves is poor. They might be out-of-date bought lists that creates no confidence in the call at all.
Here are some specific questions to ask yourself before you even think about setting prospecting goals:
Who are our best current customers, and what can we gain from knowing this? This list may show who is the best target market for your services, by industry, client size, location, etc.
Why do people buy from you? This will help you determine if the niche effect is specific to a certain type of buyer
Who are our main competitors? This will help you see what specifically you are up against and what your target market may actually be wanting
Why do prospects choose our competition? Why do we lose out? This will help us analyse where our losses come from and what type of customer we should be targeting
Why have we lost business in the past? This will help you see if your new offerings will attract past customers or only new customers who are open to change
Who almost became our customer but didn't? These people will show us what little tweaks we could make to achieve success
Who has given us referrals in the past? Would it be possible to get further business from them. Have they changed the way they do business, so the opportunities may be different now?
Answers to these questions will help us create a list of prospects that will give us confidence in building a great list. Targeting correct prospects will help us achieve our appointment goals and help businesses recognise that we are a prime source of help in aiding them to achieve their goals
Before I sign off, here are some more tips on becoming a great sales person:

Happy Selling!
Sean

Sean McPheat
Managing Director
MTD Sales Training | Image courtesy of Stuart Miles at FreeDigitalPhotos.net