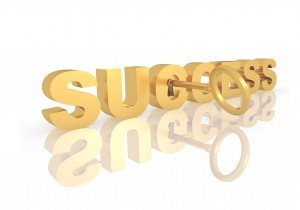 I believe in giving my sales team a lot of my time.
Why?
Well, I believe it's an investment. And it pays off BIG TIME! 
Coaching my team is one of the most valuable ways of spending my time.
Whether it's for input into a proposal, how to approach a prospect or how to structure a deal – I'm there for them.
So this got me thinking. If all else failed and I had to give a member of my team only 6 pearls of my wisdom, what would they be?
I thought that would be a good topic for a blog post, so here they are!
1. If You Don't Build The Value It Will ALWAYS Come Down To Price 
You've got to make sure that your prospect knows they are comparing apples to oranges.
All things being equal there is only one winner – the lowest price.
So it's your job to stack the value so much that when you reveal the price that they had a figure in their mind that was a lot higher when you tell them what it actually is.
Questions to ask yourself:
How are you building the value?
How are you making sure that the prospect knows the differences between your proposition and the competition to justify the price difference?
How are you making the decision a "no brainer"? 
2. Qualify In or Qualify Out – Quickly! 
Dead wood…
I bet that if I take a look at your pipeline that I'll find a lot of dead wood in there.
One of the key skills in sales is working out who to spend your time on. You've got to qualify your prospect early on so you can determine this.
Qualify in or qualify out – I don't mind which because each will be as valuable!
Questions to ask yourself:
What is your qualification criteria?
Are you qualifying hard enough?
Are you spending your time wisely or are you wasting it on "dead wood"? 
3. Opening Is The New Closing 
Chances are that you're spending far too much time on closing techniques than you are on how you open calls and visits.
Your prospect will make their mind up about you in your early encounters with them which will position everything you say thereafter in light of how well you started. So whether on a call or on a face to face you need to manage those initial moments very carefully indeed.
If not, you will not even got the chance to close!
Questions to ask yourself:
How do you come across as an expert in your field in the early encounters?
How do you position what will happen in the meeting/call?
How do you build rapport in the early stages and throughout the call/visit? 
4. Building Rapport Is Not Talking About The Kids 
I asked you in point 3 above how you build rapport for a reason.
It's not what you think.
For some, building rapport is a stage of the sales process. That is ridiculous.
Ok, you need to make some pleasantries up front but rapport should be built throughout the process.
Rapport is built not through talking about off topic things like kids or holidays. Instead, it's about getting into rapport by body language and by coming across as an expert.
Instead of asking cheesy rapport building questions about their images of sporting heroes on their desk, ask rapport building business questions about the office move you just heard of in the news. It's more on topic and is easier to transition into business speak thereafter.
Questions to ask yourself:
Do you build business rapport? Or do you build cheesy rapport?
What research do you do so you can weave in business rapport into your conversations?
Pay close attention to your body language signals. Are they positive and in line with your prospects and clients? 
5. Don't Reveal The Price Until You've Proved The Value First 
Closely linked to #1, if you reveal the price before you've built the value all they will remember is the price.
It will be an uphill battle from thereon in.
Questions to ask yourself:
Do you give the price away too easy?
When asked the price question upfront, do you have a way of deflecting it?
When asked the price question upfront, do you give a range and then ask permission to ask for some further details so you can provide a more accurate quote? 
6. Questioning Is The Single Most Important Skill As A Sales Person 
There you have it in a nutshell.
Unless you can unearth the needs, the wants and the desires of your prospects then all you will ever be is a "pitcher"
You'll be a show up and throw up merchant who pushes their products and services rather than someone who pulls out information and then provides a tailored response in terms of the features and benefits that is of value to the prospect.
Questions to ask yourself:
Are you asking enough questions?
Do you move too quickly into the prescription mode?
What pre-planned questions do you create for each call/visit?
Ok, that's it!
I hope you find these useful.
If you ever want to refocus if times are tough, chances are that it will be one or a combination of the above that you need to focus on.
Happy Selling!
Sean

Sean McPheat
Managing Director
MTD Sales Training | Image courtesy of Dollarphotoclub