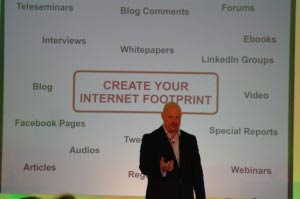 Hello again fellow e-sellers,
I have another (highly exciting) snippet for you from the MTD Watercooler. Are you ready for it? Well, it is my great pleasure to inform you that MTD are now the sole distributer of eselling® training in the entire of Europe – how fantastic is that!
Over the past few months the success of MTD's MD Sean McPheat's bestselling book eselling® has ballooned massively, after receiving rave reviews from readers following the book reaching the number one spot on Amazon – beating new releases by the likes of Lord Sugar, Richard Branson and Duncan Bannatyne to the top spot.
Since then, there has been a huge demand for Sean to take centre stage as the keynote speaker at numerous industry conferences across the country, as professionals from all manner of industries are keen to know more about what eselling® can do for them and their companies.
With the desire for further and more in-depth knowledge on eselling® growing rapidly across many sectors of the professional world, Sean and his team here at MTD thought now was the perfect time to launch the first – and only – eselling® training courses in Europe.
eselling® is the new and modern way to prospect, network and sell online and the course MTD have put together shows delegates exactly how they should be using social media sites – such as LinkedIn, Twitter and Facebook – to find qualified decision makers and enage properly with them in this online space.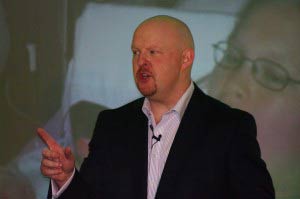 The course includes modules in Online Intelligence Planning, a Social Media Masterclass, Personal Branding, and Listening For Leads Online and will be run over the course of two days at MTD's training centres in Heathrow and Coventry.
Not only have MTD put together an eselling® open course, but the company have also had to create a trainer license programme to keep up with the demand. If you would like to know more about MTD's eselling® courses you can visit the MTD Sales Training website where you find a full course overview and booking details.
With MTD now stationed as the sole distributor for eselling® training in Europe, the continued and rapid success of both the book and Sean's public speaking is guaranteed, and all of us here at MTD are so excited about the possibilities ahead of us now that we have such a sought after course as eselling® under our belts.
On a side note, we have a somewhat famous face popping by THE OFFICE tomorrow, but my lips are sealed for now, so make sure you return to find out who our mystery guest is – the suspense must be killing you all!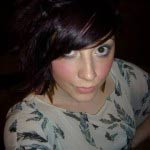 See you again soon folks,
Louise Denny
Marketing Manager
MTD Sales Training | Image courtesy of Big Stock Photo