I am literally amazed at how people make it so damn difficult for me to give them some money! And lots of money too!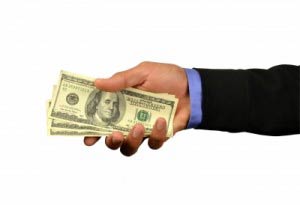 Not so long back I attended a freebie breakfast meeting. All was ok and one of the speakers was the MD from a firm of business mentors.
Now being a CEO (it's lonely at the top! lol) I thought that having someone to bounce ideas off of would be a good idea so I sent them an email to meet.
I sent the email on 20th June and heard nothing back until late on the 22nd June so they were already in my bad books.
I immediately replied with "let's meet" and then heard nothing until 3rd July! And here was the reply:
"Thank you for your email.  Apologies for the delay in replying I have been trying to see when I could fit in visiting Coventry with other commitments. 
 I am just going on holiday for 10 days and will be back in the office from July 16th.  Do you have any plans to be in London over the next couple of months.  Alternatively I will be visiting a couple of clients that I have in Birmingham and Leeds over the next couple of months and hopefully could arrange to meet up with you then.  Please let me know what you think will work best"
Maybe I should be doing the mentoring on how to make their prospective clients feel special instead of feeling worthless because that's exactly how I felt.
I'm trying to give them some money here! Not the other way around!
There are excuses on nearly every line of that email!
The lessons from this exchange:
Respond in a very timely manner to email enquiries
Make it easy for your prospective clients to meet with you
Don't send emails that make your prospective clients think that you don't care about them
Do go out of your way to help them!
It's not rocket science this sales stuff! Just help others and care……a lot.
Have you got any examples like this? Please make a comment, I'd love to hear them.
Happy Selling!
Sean

Sean McPheat
Managing Director
MTD Sales Training | Image courtesy of FreeDigitalPhotos.net