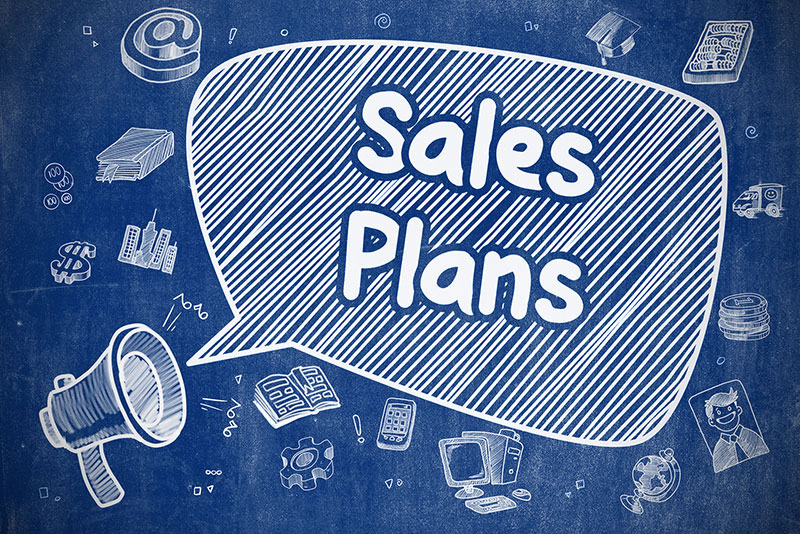 When it Comes to Prospecting, Planning is Key
Efficient prospecting is the difference between success and failure in every B2B sales career. However, good prospecting requires much more than just prospecting skill and professionalism; it also takes good planning.
There are many aspects to an effective prospecting plan; however, if you follow this one tip that we cover in our Telesales Training then it will virtually ensure results. Simply, "Work the stats, then stat the work." Let me explain.
You need to work by science; statistics and data; the averages. You must know for a fact, exactly how many calls, or emails, or letters you need to send or complete everyday and stick to that number—no matter what.
Here's an example:
Let's say in your sales model you first make cold calls to companies that fit your target demographics.
Then, you reach the decision maker (DM) and qualify the person and the company, asking the prospect to opt in to receive your literature. You then call to follow up and try to set an appointment. Finally, you make an in-person sales presentation and close for the sale.
You want to know exactly how many of those initial cold calls it takes, on the average, for you to end up with one sale. Now, you should already be working with a good Customer Relationships Management (CRM) software tool like ACT!, Sage, Salesforce, GoldMine of something which records your sales activity in detail. Or you should be able to find such data on previous sales people. In either case, how many calls does it take for you to end up with one sale?
For instance, let's say that you have a closing average of about 33%. In other words, over time you know that you close about one out of every three presentations or consummated appointments that you make and ask to the order. Now, determine how many of those follow-up calls it takes for you to set one good appointment. You obviously don't set an appointment with every single person you call to follow up. Maybe you find that it's 50%: for every two prospects you follow up with, you set one appointment. And you need three appointments to make one sale.
So, actually it takes you six of those follow-up calls to make one sale.
Make sense?
Now take it just one step further. How many initial cold calls does it take for you to find one prospect to opt in and allow you to send information in the post and follow up? Say that you need to make five cold calls to get set two call-backs, to get one appointment.
So your stats would be: 15 cold calls = 6 warm calls = 3 appointments = 1 sale! Now remember, these are averages over time and it may not work that way every week or month.
But this is the data; the science of your business. Figure out exactly what your prospecting stats are first. Then concentrate on one number only: the first number—in this example, the 15 cold calls.
In planning your work, focus on the 15 and make them no matter what. Plan them according to your available prospecting time and divide it evenly. Perhaps you need to make five cold calls everyday or 20 cold calls every week. Figure out your first number, hit it with consistency and then keep good records of your work; periodically checking to make sure that you are sticking to the plan. Use the facts and not your feelings.
Also, do not get caught up in what happens during this prospecting period; remember it is a plan. If you are having a bad day, so what. As long as you maintain the numbers; the proper work ethic—the sales will come. Just hit your numbers. If you your plan is to make 18 cold calls everyday and you get on the phone and make three appointments after only 5 calls—so what?
FOLLOW YOUR PLAN!
Make those 18 calls no matter what.
Consistency is the key in successful selling.
So remember this Sales Training tip – in planning your prospecting, work the stats, then stat the work!
Happy Selling
Sean

Sean McPheat
Managing Director